The Aspire MediSpa Difference
Posted October 21, 2015 in Acne Scars, Aspire MediSpa, Hair Removal, Non-Surgical Treatments, Skincare Treatments, Tattoo Removal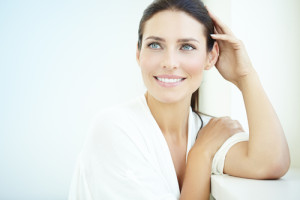 Since 2007, the Aspire MediSpa has been providing men and women with nonsurgical cosmetic treatments to help them achieve their aesthetic goals and look their best. As a medical spa, the Aspire MediSpa offers impressive products and minimally invasive treatments that use state-of-the-art technologies. From treating sun spots and acne scars to removing unwanted hair and tattoos, the Aspire MediSpa has everything you need to enhance and rejuvenate your natural beauty. Not all medical spas are created the same, and the Aspire MediSpa stands out from the rest with quality products and safe, effective procedures provided by well-trained and knowledgeable professionals.
Quality Staff
All of our MediSpa treatments are overseen by board-certified plastic surgeon Dr. Mark Chin and supported by our personal consultants. Ali Kunkel-Caplinger is a certified physician assistant and is available to help patients with any and all skincare questions and treatments. Shannon Bigham is an aesthetic RN with 20 years of experience (10 years with the Aspire MediSpa). Both are known for providing injectable treatments and effective laser and light-based treatments.
Products
In addition to the treatments listed, we also offer a range of products to rejuvenate your appearance and protect your skin.
If you are interested in any of our services, please call (559) 435-9646 or fill out our online contact form for more information. Dr. Chin and his caring staff look forward to helping you rejuvenate and enhance your beauty.