Losing weight may do wonders for your health and self-esteem, but major weight loss sometimes leaves behind sagging skin that can give your thighs irregular contours. A thigh lift is a procedure that can remove excess skin from your legs, making them appear tighter and smoother. Sometimes combined with liposuction to eliminate stubborn fat, thigh lift surgery can give you sleek, even, and defined thigh contours to help you retain a youthful and attractive body shape.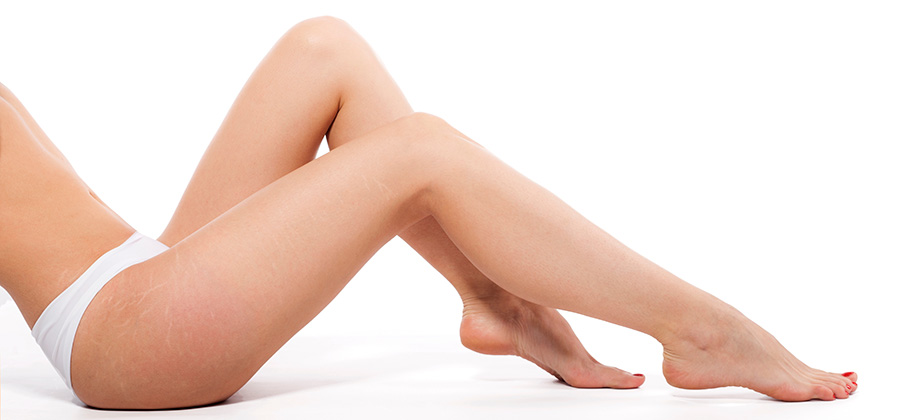 Model
Achieved With

Thigh Lift Surgery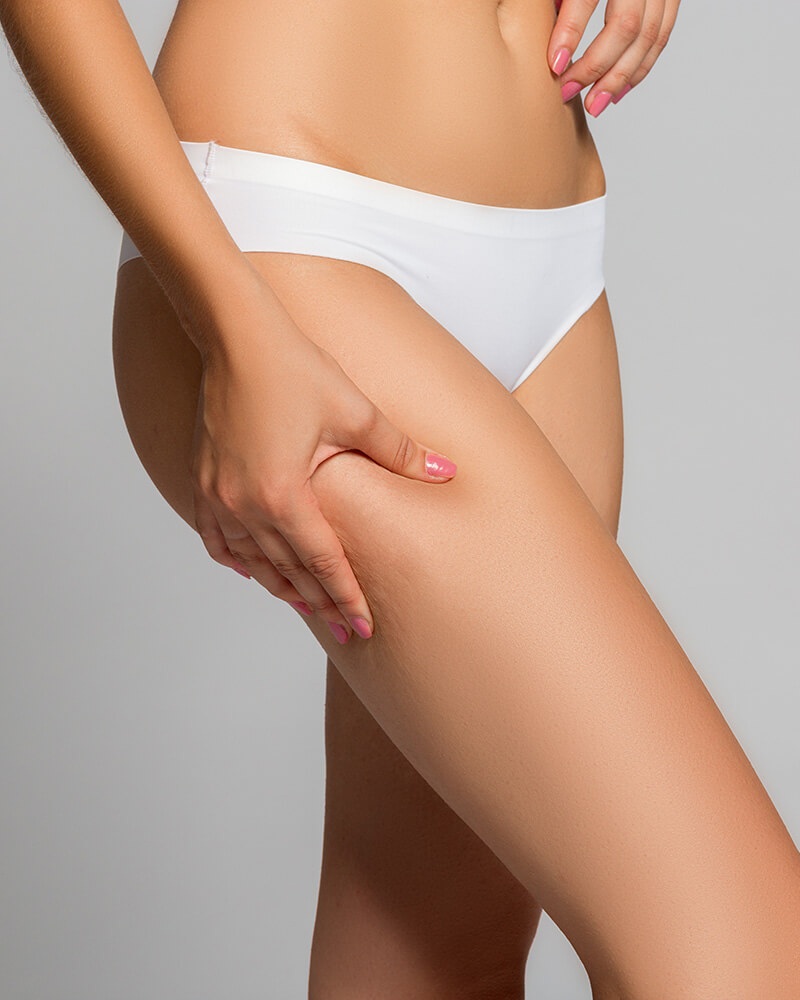 Model
Leaner, Toned Legs
Significant weight loss can leave a permanent mark on the appearance of the thighs. Stubborn fat deposits and loose, stretched skin can make them appear lumpy, irregular, and poorly toned. A thigh lift can remove excess skin and integrate liposuction to eliminate stubborn fat from the upper legs. The result of this surgery is leaner, toned legs that will better highlight your weight loss and flatter your figure.
Smoother Outer Thighs
After major weight loss, excess skin from the upper thighs can hang loosely down over the outer thighs. This sagging skin gives the outer thighs an irregular texture and shape, and you may feel compelled to hide your thighs with select clothing styles. A thigh lift can remove excess skin from this area and give the outer thighs a smoother and more natural feel and appearance that you can feel free to reveal as much as you desire.
Tighter Inner Thighs
Since the thighs are a common area of fat deposit, the loss of fat through moderate or major weight loss can leave folds of excess skin on the inner thighs. A thigh lift can tighten the inner thighs to improve their contours and smooth the skin. Depending on your body shape, thigh lift surgery may even be able to help you recapture or create a thigh gap.
Thigh lift surgery is usually done on an outpatient basis under general anesthesia. Depending on the areas of focus for the procedure, the incisions are placed either in the creases of the groin area or hidden beneath the bikini lines. If there is a lot of excess skin circumferentially, then a vertical scar may be needed to remove redundant skin along the inner thighs. Through the incisions, Dr. Chin trims away excess skin and tissue. When appropriate, he also performs liposuction to suction excess fat from the thighs before removing any skin. Once the desired amount of tissue has been excised, Dr. Chin repositions and tightens the skin of the thighs, stitching them into place to improve their tone, contour, and smoothness.
Frequently

Asked Questions
What is recovery like after a thigh lift?
Some pain and swelling are to be expected after thigh lift surgery. Pain medications will help provide relief until your discomfort diminishes. Patients must refrain from driving, going to work, and other similar activities for approximately two weeks after the surgery. Intimacy may need to be postponed for six weeks to allow adequate healing of the incisional scar. Most patients can return to work after two weeks of recovery. As healing progresses, patients can resume more strenuous physical activities after approximately one month.
What are the risks of thigh lift surgery?
Like any surgical procedure, thigh lift surgery is accompanied by some risks. Patients may experience significant scarring that may spread and form a thick band. A loss of sensation in the thigh area is possible but usually temporary. Bleeding, infection, and adverse anesthesia reaction are all possible complications of thigh lift surgery and most other surgeries. While these risks are possible, they are never guaranteed to happen. The majority of patients experience no complications following their procedure. Following Dr. Chin's instructions can help you reduce your risks.
What will my scars look like after my thigh lift?
During the thigh lift procedure, incisions are placed inconspicuously to minimize scarring as much as possible. Most incisions are hidden in the groin area or under the bikini line. However, some extreme cases need scars along the inner thigh that extend from the groin to the knee. The appearance of your scarring will depend on your body's ability to heal and how well you follow your postoperative instructions. Dr. Chin can recommend various strategies to minimize the appearance of scars as much as possible. Over time, surgical scars typically fade to become thin white or silvery lines that are hardly noticeable.
Can I get a thigh lift if I haven't lost a lot of weight?
Most of the time, a thigh lift is recommended for individuals who have lost a lot of weight and have excess skin and tissue on their thighs as a result. However, some people may wish to tighten and recontour their thighs to correct skin laxity associated with aging or other factors. Dr. Chin will recommend and perform thigh lift surgery for you if it is the right fit and the appropriate body procedure to achieve the results you desire.
How long will my results last?
While the skin will continue to age naturally after surgery, the results from a thigh lift are often long lasting, especially if patients avoid future weight fluctuations. Maintaining physical fitness, eating a healthy diet, and drinking plenty of water can help you maintain your new contours.