Facelift surgery reverses the effects of aging, stress, gravity, and sun exposure by eliminating excess facial fat and tightening and adjusting the facial tissues. Men and women who have sagging facial tissues and fat pockets in the face and neck can benefit from the rejuvenating effects of facelift surgery. The facelift procedure may be combined with a brow lift, eyelid lift, rhinoplasty, or other facial procedures according to the patient's desires and goals.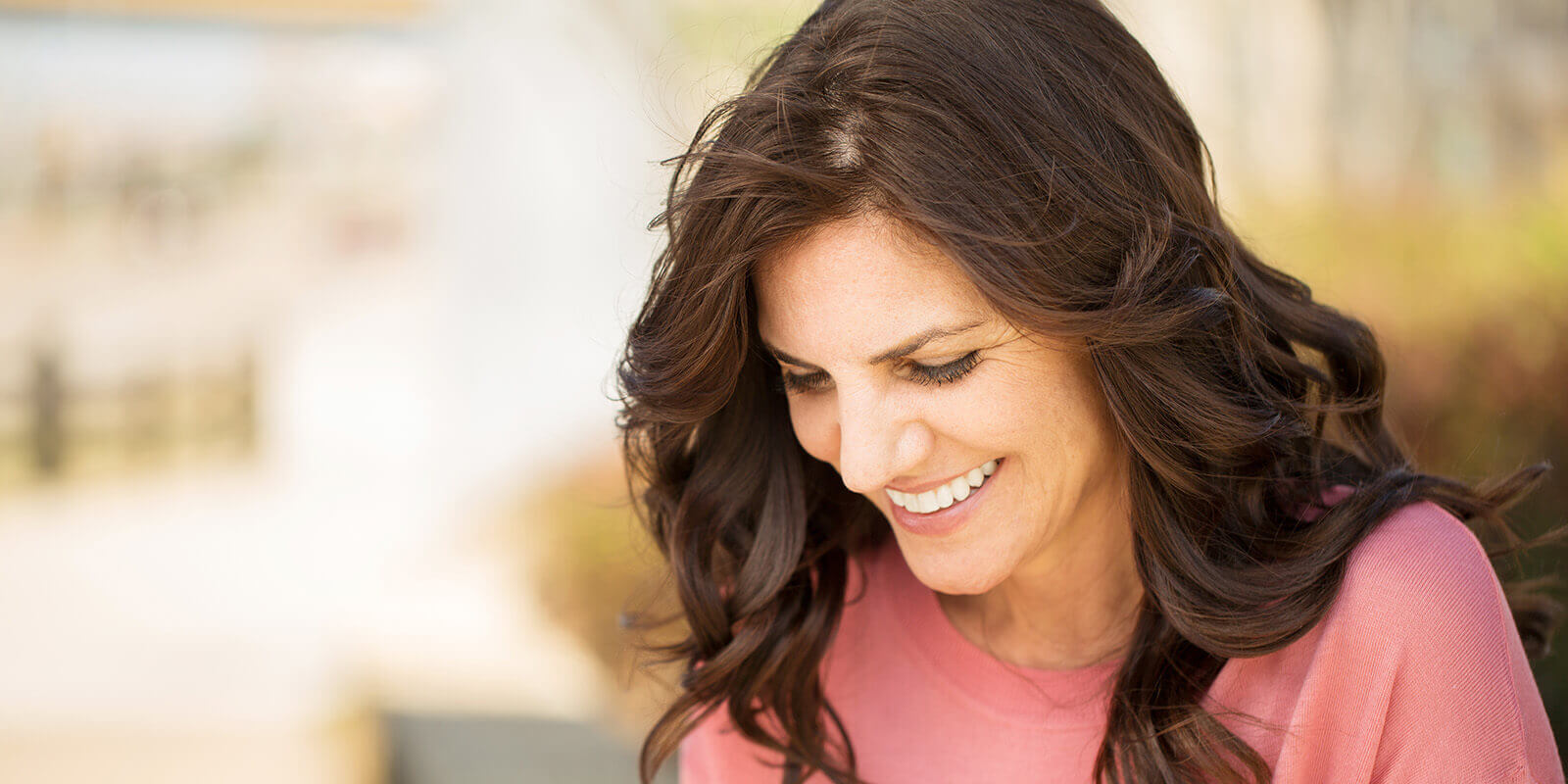 Model
What Are the Benefits of


Facelift Surgery?
Rejuvenates the face and neck
Reverses signs of aging
Improves facial contours
Restores youthful confidence
Schedule a Consultation With Dr. Chin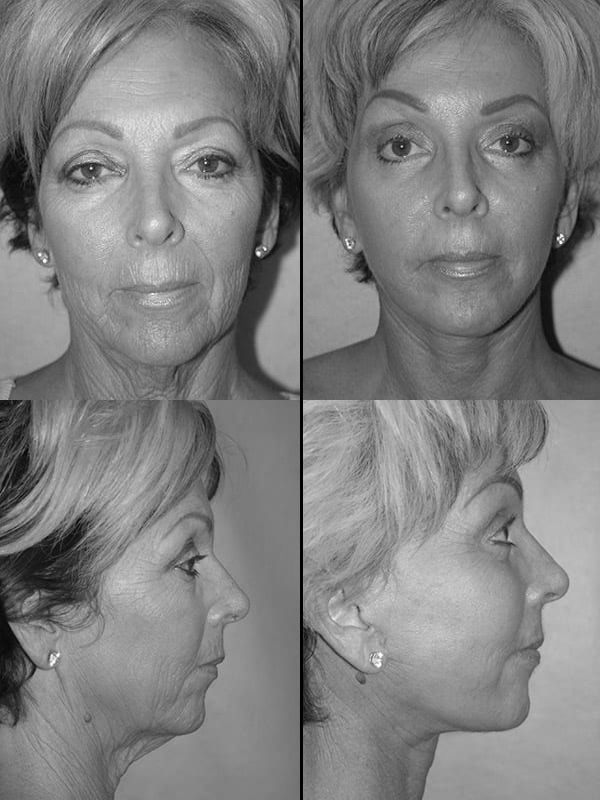 ---
Cosmetic and Reconstructive Procedures
Dr. Chin strives to enhance patients' natural beauty while preserving their unique ethnic characteristics and deliver outstanding patient care with patient safety as a priority.
Photo Gallery
---
What Is Achieved With

Facelift Surgery?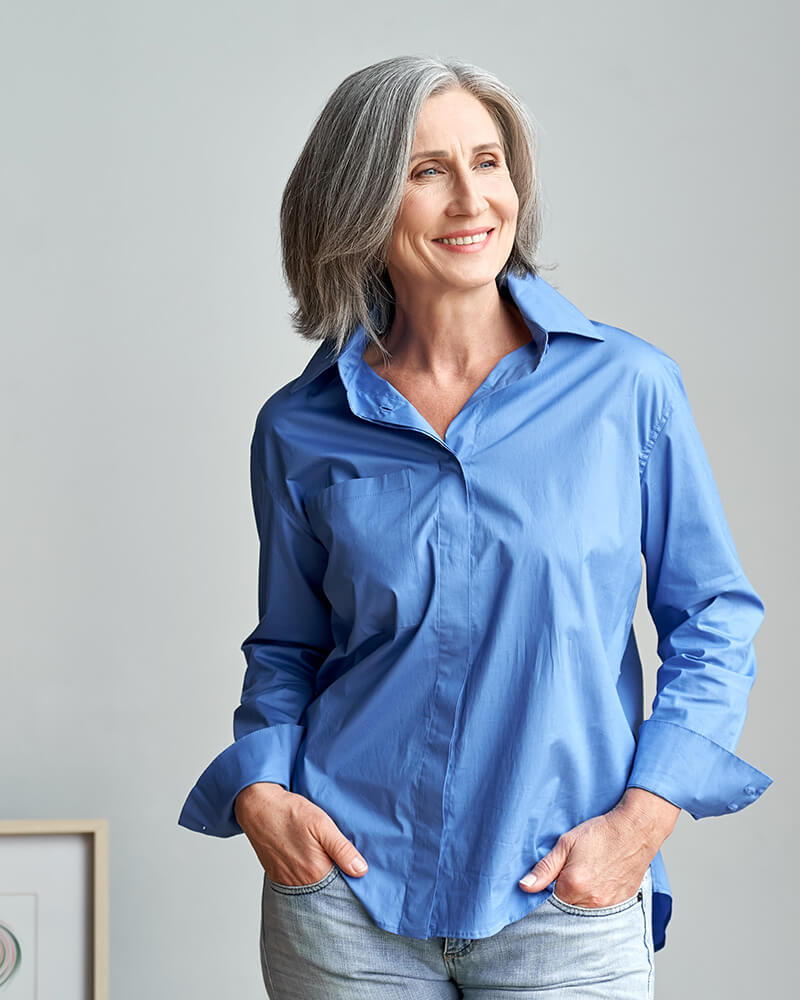 Model
Smoother, Tighter Skin
Fine lines, wrinkles, deep creases, and folds can occur with facial aging. The facelift procedure tightens the facial tissues and removes excess skin to correct skin laxity and smooth and tighten the remaining skin and tissues. The results are smoother, tighter skin and fewer lines and wrinkles on your face and neck.
Better Facial Definition
Fat pockets and skin laxity can cause the face to lose its youthful definition and contours. With facelift surgery, facial definition is enhanced by removing excess, sagging skin and tightening the facial tissues. Elimination of sagging jowls and displaced fat gives the face a more slender, youthful, and defined appearance.
A More Youthful Face
Facelift surgery can help you to look more youthful. This surgery removes excess fat, tightens the skin, and adjusts the facial tissues so that they rest more naturally and youthfully on your facial structure. After the procedure, your skin will look and feel taut, your wrinkles will be gone, and your face will look years younger.
A More Slender and Youthful Neck
Facelift surgery also enhances the neck. Neck muscle banding, fat pockets, and sagging jowls can cause the neck to look older and less defined. The facelift procedure corrects each of these issues to produce a more slender and youthful neck with improved definition and shape.
Step 1:
Dr. Chin will make an incision that begins at the temple above the hairline, continues down behind the ears, and then ends behind the earlobes in the lower scalp.
Step 2:
Next, he will separate the skin from the underlying tissues and trim away excess fat and skin to improve facial contour.
Step 3:
Finally, he will tighten the facial muscles and tissues so that the face will look and feel more youthful, fuller, and attractive.
Frequently

Asked Questions
How much does a facelift cost in Fresno, CA?
The cost of your facelift surgery will depend on several factors, including the extent of the facelift (how much laxity that needs to be addressed), any combined procedures — such as a neck lift, brow lift (forehead lift), or eyelid lift (blepharoplasty), and additional cost factors like anesthesia, facility, and surgeon fees. Geographical area also plays a part. All of these cost factors will be discussed with you during your consultation with Dr. Chin. Financing is available through Care Credit® to help you pay for your facelift.
How long is facelift recovery?
Following your facelift procedure, your head may be wrapped and dressed to reduce swelling and bruising. Most patients do not experience excessive swelling after facelift surgery. A drainage tube, which may be placed beneath the skin behind your ears after surgery, will be removed the next day. During the first week or two, you may experience facial numbness, swelling, bruising, and discomfort. Pain medications are made available to those who desire them. Keep your head elevated and rest as much as possible the first week after surgery. Many patients are ready to return to work by 10 to 14 days after surgery. All patients should avoid vigorous activities for at least two weeks and should also limit sun exposure and avoid steam baths, saunas, and alcohol for at least two months. Facial numbness and swelling may last up to several months, but results will begin to be noticeable within a few weeks after surgery.
Where are facelift scars?
Scarring is hidden within and along the hairline and around the contours of the ears. The scars will be more likely to fade if you minimize sun exposure and keep your head covered when you spend time outside. As with most scars, the scars from facelift surgery are likely to fade over time.
What is a good age to undergo facelift surgery?
Most facelift candidates are between the ages of 40 and 70. Patients who are younger than 40 often achieve desirable results with less invasive treatments. Patients who are older than 70 may have a lesser quality of skin and muscle tone, and surgical enhancements may not last as long compared to younger patients. However, several skin rejuvenating procedures may be done before or after facelift surgery to enhance the surgical results by improving the overall quality and appearance of the skin. These procedures are available through Dr. Chin's Aspire Medispa. Dr. Chin and his staff will help plan an optimal regimen for your skin rejuvenation.
What is the difference between a facelift and a brow lift?
Facelift surgery focuses on rejuvenating the mid to lower face and neck. Brow lift surgery focuses on rejuvenating the forehead and brow area resulting in a softer and rested appearance. Both are surgical procedures that can significantly improve the appearance of your face and help you to look more youthful and attractive. If all of these areas need improvement, you may be able to undergo both procedures.
How do I know if I need a facelift?
If you would like to undergo facial rejuvenation but are not sure if you need a facelift, schedule your consultation with Dr. Chin. He will analyze your facial tissues and goals and will determine if surgery is necessary or if desirable results may be achieved through less invasive facial treatments. Patients who need a facelift are likely to have moderate to severe facial wrinkles, skin sagging, jowls, and neck banding.
What kind of facelift results can I expect?
Your facelift surgery will help you look more youthful, attractive, and confident. The procedure will eliminate facial wrinkles, skin sagging, displaced fat, and neck muscle banding so that your facial definition and contours look more youthful and attractive. Patients who undergo the procedure before the age of 50 are likely to see the best and longest-lasting results due to having better skin tone and skin quality.
How long will my facelift results last?
While your face will continue to age naturally after facelift surgery, your results can last for up to 10 years. Proper skin care and protecting your face from sun exposure can help maintain long-lasting results.
How to get a facelift without surgery?
Some patients looking to restore more youthful facial contours may benefit from non-invasive, non-surgical treatments, including injectables. Injectables, such as BOTOX® Cosmetic (neuromodulator) and dermal fillers (like JUVÉDERM®) can be used to create a liquid facelift. This treatment reduces wrinkles and fills in hollow areas; however, it is not an alternative to facelift surgery for all patients and cannot tighten significantly sagging skin or jowls.