Brachioplasty (arm lift surgery) improves the tone and tightness of the upper arms. As people age, their skin loses elasticity and firmness. This often leads to loose, sagging skin on the upper arms. Arm lift surgery removes sagging skin and any excess fat from the upper arms to improve their contour, definition, and tone. Afterward, patients enjoy improved arm tone and a more youthful appearance.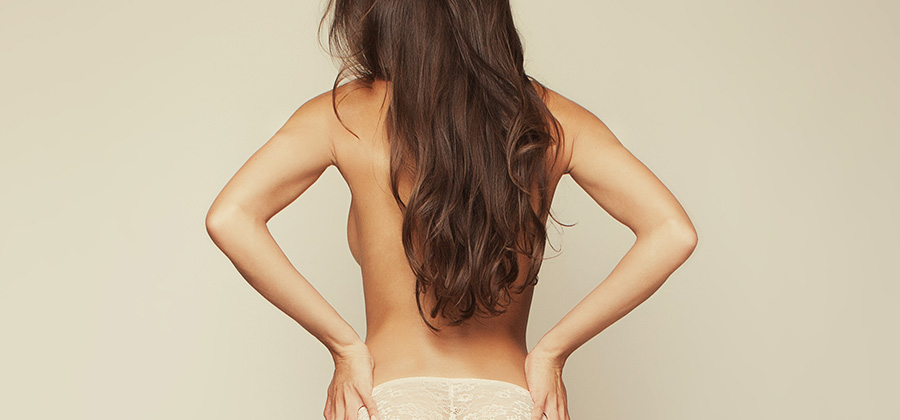 Model
The Benefits of

Brachioplasty
Improves the contour of the upper arms
Removes sagging skin and excess fat from the upper arms
Enhances confidence when wearing certain types of clothing
Restores youthful upper arms
Boosts self-confidence
Schedule a Consultation With Dr. Chin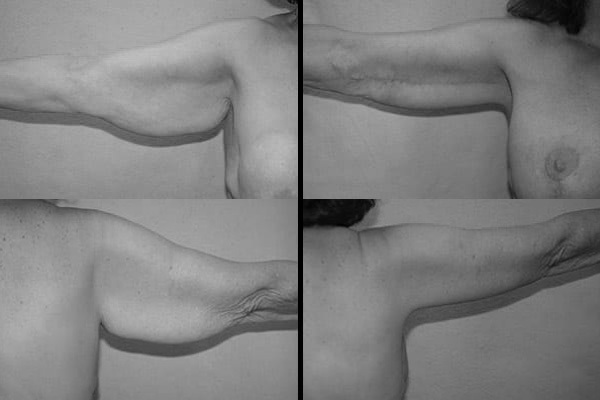 ---
Cosmetic and Reconstructive Procedures
Photo Gallery
Dr. Chin strives to enhance patients' natural beauty while preserving their unique ethnic characteristics and deliver outstanding patient care with patient safety as a priority.
View Photo Gallery
---
Achieved With

Arm Lift Surgery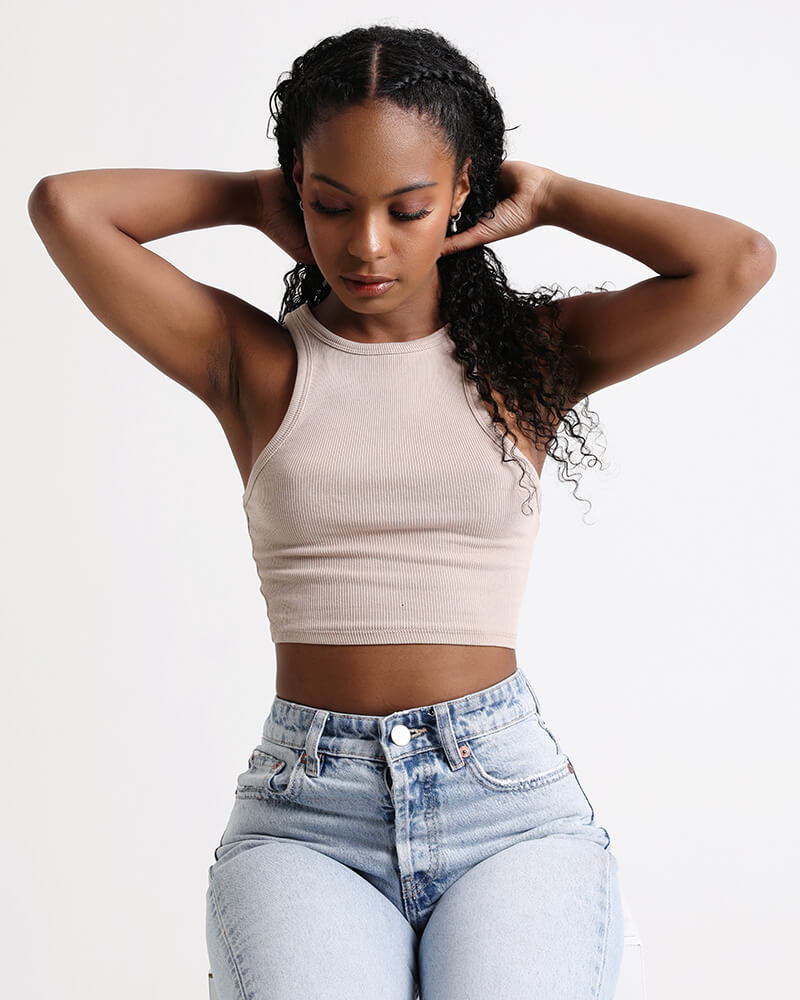 Model
Elimination of Bat Wings
The upper arms can be difficult to tone, especially when it comes to excess skin. Sagging skin caused by aging can create so-called "bat wings" in which flabby upper arms resemble the look of a bat's wings. Arm lift surgery removes the excess skin and flab from the upper arms to eliminate this unsightly appearance and improve the contour of the upper arms.
Improvement in Upper Arm Contour
The contour of the upper arms may be hidden by excess skin and fat. Even if strength training has successfully strengthened the tone of your upper arm muscles, excess fat and skin can mask your results. This can be especially frustrating for patients who have a significant amount of extra upper arm skin due to having undergone major weight loss. Brachioplasty improves the contour of the upper arms by removing the excess skin and fat so that the remaining skin can drape more tightly around your toned muscles.
A Youthful and Slender Appearance
Because the skin loses elasticity as we age, poor upper arm tone can make your upper arms look old and saggy. Sagging, excess upper arm skin is commonly seen in older people and may be a source of frustration for individuals seeking to rejuvenate their appearance. With brachioplasty, patients can have youthful, tight, and slender upper arms that help their overall appearance look more youthful and slim.
More Freedom in Clothing Choices
Many people who are self-conscious about their upper arms feel limited in what they can comfortably wear. Some may completely eliminate items such as bathing suits, sleeveless tops, tank tops, or form-fitting sleeves from their wardrobe. After arm lift surgery, the source of this self-consciousness is gone. Many patients come to feel that they can wear a variety of clothing options with renewed self-confidence because they will no longer have to worry about what others will think.
Dr. Chin usually performs brachioplasty with the patient under general anesthesia. The necessary incisions are typically made on the inside part of the upper arm, beginning near the armpit and extending down toward the elbow. Through these incisions, Dr. Chin removes sagging skin and tissue. He may also use liposuction to extract excess fat. Finally, Dr. Chin pulls the remaining skin tightly into place around the muscles and tissues to improve the contour of the arms. In some cases, a temporary drainage tube may be inserted to minimize fluid buildup in the treatment area.
Frequently

Asked Questions
What will my recovery be like after brachioplasty?
Patients can usually return home the day of their surgery but will need to rest at home for several days afterward. Some swelling and pain are to be expected after brachioplasty. Upper arm garments may be worn for a few weeks to help reduce the swelling. Medication may be used to minimize pain or discomfort until it subsides. All patients should avoid lifting and bending for at least the first week. Patients can usually return to work and moderate exercise after two weeks but should postpone vigorous workouts for at least a month. Dr. Chin will provide you with detailed instructions about managing your surgical drains or performing other postoperative activities to ensure a smooth recovery.
Are there health risks associated with brachioplasty?
As with all surgical procedures, there are some health risks associated with brachioplasty. Though it is considered relatively safe, potential risks include reactions to anesthesia, excessive bleeding, infection, numbness, and extensive scarring. Patients should carefully follow Dr. Chin's postoperative instructions to limit the risk of complications.
How much scarring will I have after arm lift surgery?
Scars from arm lift surgery typically extend from the armpit to the elbow or near the elbow. Because they are on the inside of the arm, they are not noticeable during most activities. Scarring typically fades over time. Should you develop hypertrophic scars, either steroid injections or local scar revisions should help minimize the appearance of the scars.
How long will my results last?
The results from brachioplasty can last for many years, though the upper arm skin will continue to age naturally. The best way to maintain your surgical results is to avoid weight gain and keep your arms toned by performing regular strength training exercises.