Fat transfer, also called fat grafting or fat injections, is a safe and versatile way to improve and rejuvenate your appearance or to augment a part of the body. This method can be used to fill in wrinkles, lines, and scars and to improve the contours of the face or body. Using fat transfer can provide natural, subtle improvements to your facial appearance or enhance the size of the breasts and buttocks.
Fat transfer can be combined with additional body procedures to achieve the best results.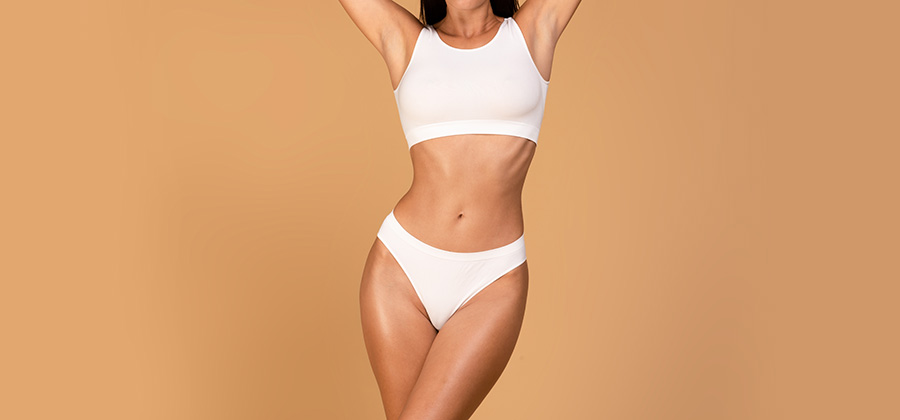 Model
The Benefits of

Fat Transfer
Softer and rounder contours
Natural-looking results
A rejuvenated appearance
Stronger confidence
Improved body proportions
Schedule a Consultation With Dr. Chin
Achieved With

Fat Transfer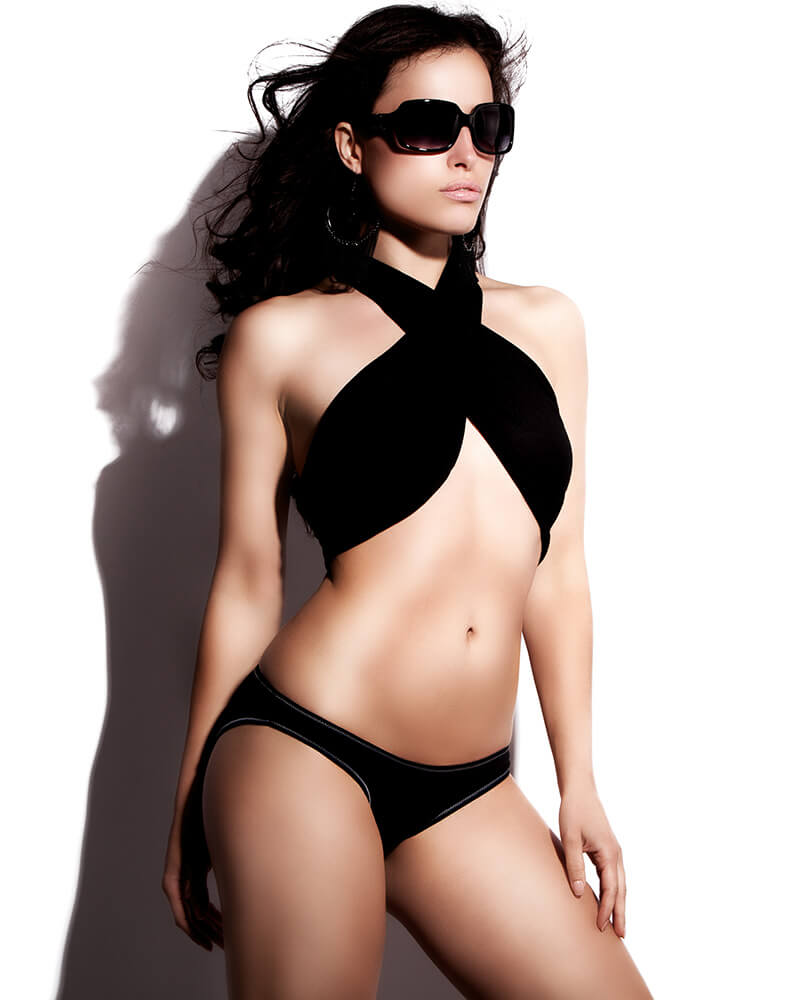 Model
Improved Body Contours
Fat transfer is often used to enhance the buttocks. This process improves body contour by removing unwanted fat from one area and injecting it into another. Redistributing body fat creates more attractive contours in both areas.
Defined Facial Contours
A loss of facial fat is a common consequence of aging and can lead to poorly defined facial contours and sagging skin. Injecting fat into the cheeks or other areas of volume loss in the face can create a more youthful appearance with softer, more defined facial contours.
Facial Rejuvenation
A face marked by wrinkles, lines, and scars looks old and worn. Fat transfer to the face can fill in lines, wrinkles, and depressed scars so that the skin looks youthful and plump again. This technique can create a more naturally rejuvenated and refreshed appearance.
Subtle, Natural Results
While implants can be bold, dramatic, or fake looking, fat transfer leads to subtle, natural-looking results. The fat used in fat transfer is natural to the body, and the body will reabsorb much of it after the procedure. This helps the results to look subtle and attractive instead of fake and unnatural.
Fat injections are usually done on an outpatient basis under local, sedation, or general anesthesia depending on the location and the amount of fat harvested and transferred. The donor site (often the buttocks, abdomen, flanks, or thighs) is first numbed and injected with a fluid to make it easier to extract the fat. The donor fat is then collected through a cannula and syringe (liposuction). This harvested fat is processed to remove excess fluids and prepare it for re-injection into the target area. Once it is prepared, the fat is injected into the treatment area through another cannula. Dr. Chin performs this injection process carefully to achieve the desired look. Because some of the injected fat will be reabsorbed by the body, Dr. Chin will slightly overfill the treatment area so that the final results will meet your desires.
Frequently

Asked Questions
What is recovery like after fat transfer?
For facial fat transfer procedures, most patients can resume normal activities soon after receiving fat injections. Some minor swelling and bruising can occur during the first few days following fat injections. For butt augmentation with fat transfer, patients will need to postpone normal activities for at least one week and avoid exercise and prolonged sitting for six weeks. Body fat transfer procedures will require you to wear a compression garment for two or three weeks to reduce swelling and provide support for your new body shape.
Will I have scars after the procedure?
Any scars that result from the liposuction portion of the procedure will be quite small and inconspicuous. There will be minimal scars in the areas that receive the fat injections because needles or small cannulas are used.
Is fat transfer safe?
Fat injections are generally considered very safe. Because fat injections use fat from one area of a patient's body to fill in another, there is little chance of incompatibility or an allergic reaction. The fat grafts have to be carefully distributed within the tissues to avoid excess trauma to blood vessels and nerves and to achieve a smooth contour. Patients can limit their risk of post-procedure complications by carefully following all of Dr. Chin's directions.
When will the results be visible?
As the swelling subsides during the days and weeks following your procedure, the results will become increasingly more noticeable. The final results will be visible after approximately three months.
How long do the results last from fat transfer?
The duration of fat transfer results varies among individuals. The harvest site will have permanent fat reduction due to the liposuction portion of the procedure. Some of the injected fat will be reabsorbed by the body, but the remainder will be there indefinitely in the treatment area. Changes in body weight can affect the longevity or quality of the results. Fat injections may be repeated as necessary to maintain the results, so long as there are other areas of the body from which to harvest the excess fat.