What Is

Body Contouring After Weight Loss?
The aftermath of massive weight loss can be surprisingly frustrating for many individuals. Despite the joys of shedding excess pounds, sagging skin can make the body appear irregular and misshapen. Especially when a person loses 100 or more pounds after weight-loss surgery, sagging skin may hang around the abdomen, buttocks, thighs, breasts, upper arms, face, and neck. While exercise does not correct skin sagging, a solution is found in body contouring surgery after weight loss. To help these patients achieve the complete transformation they desire, Dr. Chin can perform body contouring surgeries such as a lower body lift, thigh lift, arm lift, breast lifts and augmentation, tummy tuck, and/or liposuction to create a more natural and slender silhouette.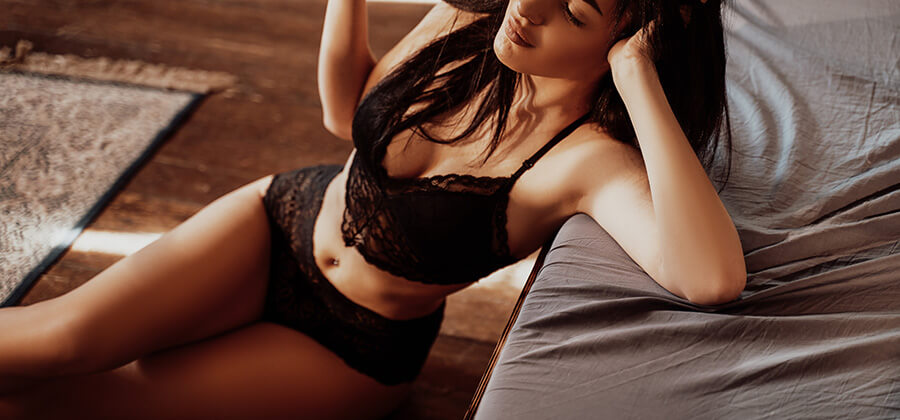 Model
The Benefits of

Body Contouring Surgery
Improves body shape
Tightens sagging skin
Removes or reduces stretch marks
Boosts confidence
Eliminates stubborn fat
Tightens and firms/flattens the midsection
Eliminates flab and tightens loose areas
Highlights the dramatic results of weight-loss efforts
Schedule a Consultation With Dr. Chin
Achieved With

Body Contouring Surgery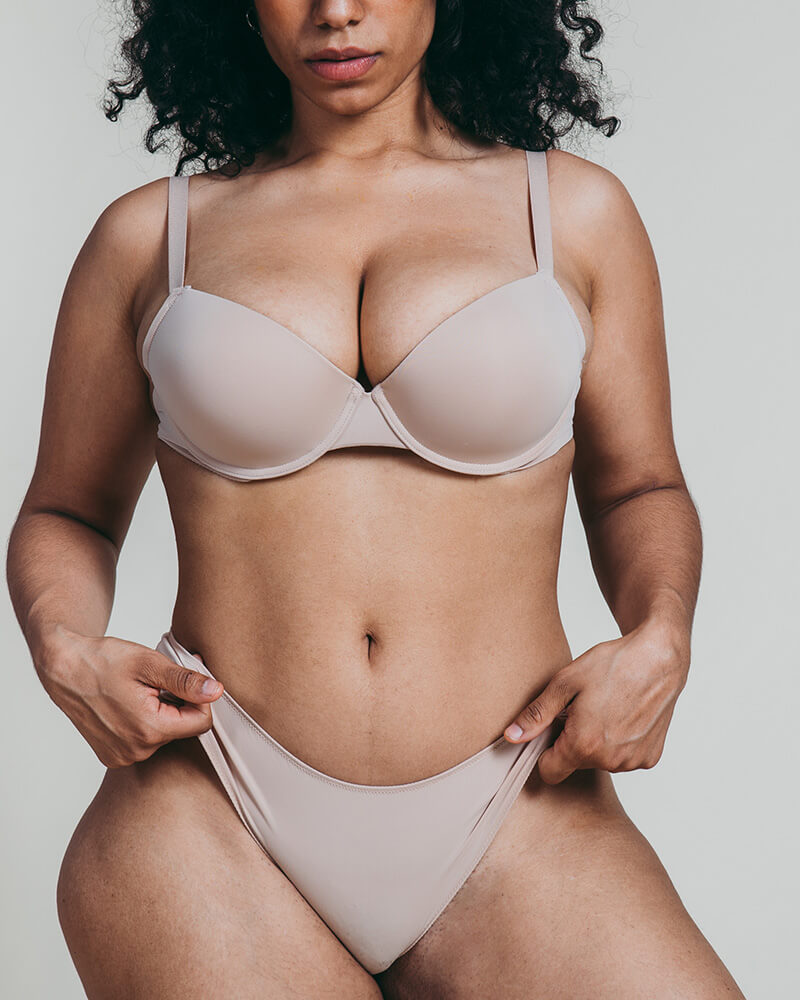 Model
A Natural Look
Massive weight loss can leave hanging skin that gives your body an irregular shape. Body contouring surgery trims away this excess skin to create a more natural body shape. Surgery can help it look like your body never went through major weight gain in the first place.
Complete Transformation
For those who have battled weight gain, the triumph of successful weight loss can be drowned out by sagging skin and stubborn fat deposits. Despite your best efforts to improve your body shape, sagging skin and localized fat can hold back your feelings of success. Body contouring surgery after weight loss allows you to feel and experience complete transformation by removing unwanted tissue so that your weight-loss efforts can be more clearly seen and appreciated.
Greater Confidence
In a society that puts intense pressure on everyone to achieve specific beauty ideals, the physical aftermath of weight loss may not give you the confidence boost you were hoping for. Even though you may no longer feel trapped by your weight, sagging skin can feel like the chains of an unwanted past self dragging you down. Elimination of excess skin and fat with body contouring surgery can boost your confidence and empower you with feelings of freedom and accomplishment.
Lower Body Lift
A lower body lift removes excess skin from the abdomen, hips, buttocks, and thighs after major weight loss. Dr. Chin will make a circumferential incision extending from the lower abdomen around to the lower back just above the buttocks. Through this incision, he will remove excess fat, tighten the abdominal muscles, and remove sagging skin to improve your body contour.
Thigh Lift
A thigh lift removes excess skin from the inner and/or outer thighs to make them appear smoother and tighter. Dr. Chin will make an incision either in the groin or along the bikini line of each thigh to trim away excess tissue. Occasionally, a vertical scar may be needed for circumferential tightening. Dr. Chin will then reposition and tighten the skin to improve the appearance and contour of the thighs.
Tummy Tuck
A tummy tuck removes excess skin and fat from the abdomen and tightens the abdominal muscles. Dr. Chin will make a horizontal, and occasionally a vertical incision between the hips and trim away excess skin and fat. He will also make a second incision around the navel to improve its shape. Finally, Dr. Chin will tighten the skin, leaving your abdomen flatter and firmer. The mons pubis puffiness may need to be reduced or tightened to balance the aesthetic proportions.
Liposuction
Liposuction eliminates unwanted localized fat from stubborn fat storage areas. Dr. Chin will perform either super-wet liposuction, tumescent liposuction, Smartlipo™, or power-assisted liposuction. He will insert a thin tube through an incision in your target area to suction out the fat cells and improve your body contour especially in the hips and flanks to improve the overall waistline.
Arm Lift
An arm lift removes excess skin from the upper arms so that they appear tighter and firmer after weight loss. Dr. Chin will make an incision on the inner side of each upper arm, beginning near the armpit to the elbow. He will then remove excess tissue, perform liposuction if necessary, and reposition and tighten the remaining skin to improve upper arm contour.
Breast Augmentation and Breast Lift
Breast augmentation and breast lift surgery corrects the appearance, shape, firmness, fullness, and position of the breasts. Dr. Chin will typically make an incision down the front and along the bottom of the breasts to tighten the breast tissues and insert implants into the breast pockets. Through this combination procedure, Dr. Chin corrects volume loss, excess skin, breast drooping, and breast shape so that the breasts appear more natural, youthful, firm, and full.
Frequently

Asked Questions
Why does skin sagging occur after weight loss?
The skin is an organ that stretches and grows as the body grows. Accordingly, when the body puts on extra weight, the skin stretches and grows around it. However, when the weight is lost, the extra skin does not tighten back to its former state. If weight loss gradually occurs with dieting and exercise, the skin may gradually tighten, but in cases where rapid weight loss occurs such as after weight-loss surgery, the skin loses its elasticity and is unable to retract. Thus, the skin is left hanging unnaturally when the pounds are shed.
Who is a candidate for body contouring surgery?
Candidates for body contouring surgery should have maintained a stable body weight for at least six months before pursuing surgery. This length of time is required to ensure that the body has recuperated from the initial weight loss surgery and that the body weight has plateaued so that the results of body contouring surgery will not be compromised with additional weight fluctuations. Excellent candidates are those who have significant amounts of sagging skin after rapid weight loss from bariatric surgery or another weight-loss surgery. Candidates should also be healthy, not smoke, and have realistic expectations.
What kind of anesthesia is used for body contouring surgery?
General anesthesia is used for most body contouring procedures.
Which procedure do I need?
Each of the procedures described above focuses on a specific area of the body that may have sagging skin or localized fat after weight loss. If you have sagging skin in one of those areas, it's likely that the associated procedure would benefit you. Liposuction can eliminate stubborn fat from nearly anywhere on the body. Dr. Chin can help you figure out which procedure(s) will help you reach your goals.
What can I expect for my recovery after body contouring surgery?
Your recovery experience after body contouring surgery depends almost entirely on which procedures you undergo. Some swelling, bruising, discomfort, redness, and tenderness are to be expected with most procedures and may last up to several weeks. For procedures such as the lower body lift and tummy tuck, you may have drains placed to prevent fluid buildup. You may also be given compression garments to reduce swelling and help your body heal. Most patients will feel well enough to return to regular activities, driving, and going work by two to three weeks after surgery. Vigorous exercise should be avoided for least one month to six weeks. More details will be given to you for what to expect after your specific procedure(s).
Will I have scars?
Most surgical procedures leave scars. However, these scars will be situated in inconspicuous locations, can be hidden beneath clothing, and will fade with time. Considering the benefits of body contouring surgeries, most patients agree that they will happily take the scars in exchange for major enhancements to their body contour.
How long will my results last?
Although some amount of skin laxity occurs with aging, your results from body contouring surgery will be long lasting as long as you maintain a healthy lifestyle and avoid future weight gain.