Since 2006 Dr. Mark Chin from First Chinese Baptist Church (FCBC), along with other medical health professionals affiliated with FCBC joined together to serve as a medical missionary team in Thailand, Laos, and Myanmar. Below are photos and videos from those mission trips.
FRESNO HEALTH CARE PROFESSIONALS RUN INTO UNEXPECTED PROBLEMS ON MEDICAL MISSION TRIP TO SOUTHEAST ASIA
March 10, 2017
A group of Fresno health professionals ran into some unexpected problems on their recent medical mission to Southeast Asia. Most of the medical equipment and pharmaceuticals packed for the trip never made it to remote villages in Thailand and Myanmar.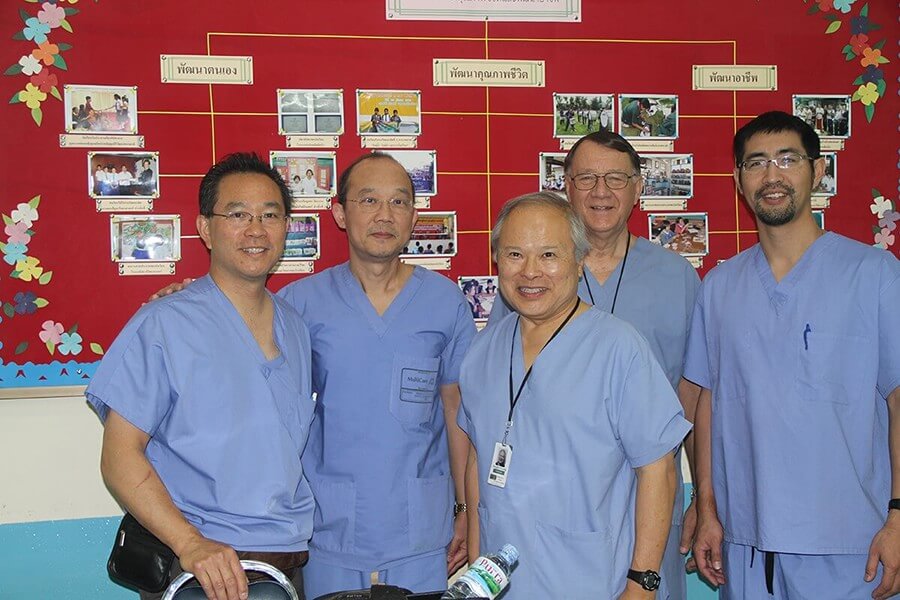 Group of Fresno Health Professionals Set Off On Overseas Mission to Treat Families
February, 2017
The 22 member team also includes surgeons, physicians, optometrists, nurses, and pharmacists. They will be treating families in Thailand and Myannmar in villages which don't have access to healthcare.