What Is a

Mommy Makeover?
While childbirth is a beautiful thing, it leaves a toll on a woman's body. For example, a woman may gain 25 to 35 pounds or more during pregnancy, and these fat cells are stored in the abdomen, breasts, hips, lower back, thighs, internal or visceral fat, and other areas. While many women can lose this extra weight after childbirth, the weight does not necessarily shed from the areas where it accumulated. Additionally, a woman's breasts may become deflated and saggy due to breastfeeding. Consequently, a mother's body may not resemble her body before motherhood. A Mommy Makeover combines multiple procedures into one surgery to restore a woman's body to its more youthful and attractive pre-pregnancy state.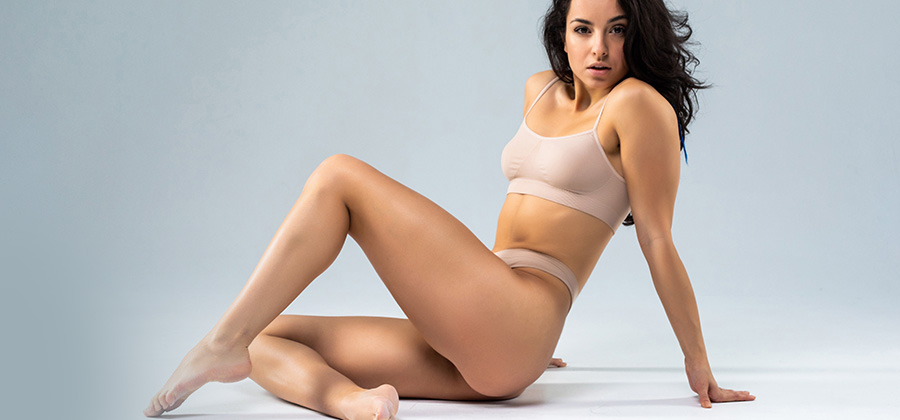 Model
What Are the Benefits of a

Mommy Makeover?

A Mommy Makeover combines multiple body contouring and breast surgeries into one procedure to restore a woman's body to its more youthful and attractive pre-pregnancy state.
Improves body shape
Boosts confidence
Restores body proportions
Eliminates stubborn fat
Tightens and firms the abdomen
Gets rid of stretch marks on the lower abdomen
Creates firmer and shapelier breasts
Schedule a Consultation With Dr. Chin
What Is Achieved With a

Mommy Makeover?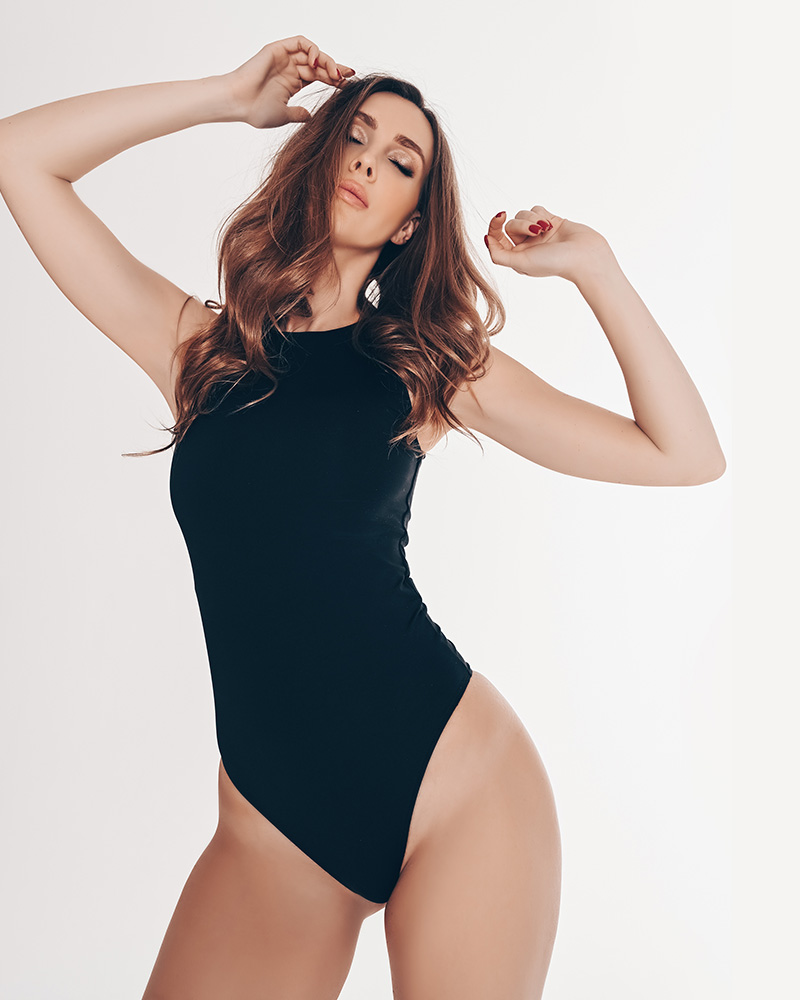 Model
A natural look
Stubborn fat deposits, stretched abdominal skin, stretch marks, and saggy, deflated breasts may cause your body to look and feel somewhat foreign. The Mommy Makeover procedure can restore a natural, attractive body shape by tightening your abdomen, eliminating unwanted fat, and lifting and reshaping your breasts. This procedure is designed to provide your body with exactly what is needed to produce the most attractive and natural-looking results.
Attractive, Pre-Baby Body
The difficulties of pregnancy, childbearing, and breastfeeding may permanently affect your body shape. However, with the Mommy Makeover, you can restore your attractive, pre-baby body. The procedures included in your Mommy Makeover can be customized to meet your needs and give you the ultimate body makeover with optimal results.
Boosts Feminine Confidence
Motherhood can be grueling, and being unhappy with your body may lead to feelings of inadequacy. Lack of self-confidence may prevent you from accomplishing many necessary tasks or worthy goals. A Mommy Makeover can improve your body shape so that you are happy with the way you look and feel empowered to conquer life. A Mommy Makeover not only enhances social relationships but intimate ones as well.
Your Mommy Makeover procedure is custom-designed to meet your needs.
Most Mommy Makeovers will include a combination of the following procedures:
These procedures (as well as others) may be combined into your Mommy Makeover to restore your attractive, pre-baby curves. Dr. Chin can perform many of these procedures for you in one sitting (or staged) so that you can look forward to enjoying your new body all at once after your recovery.
You can see previous Mommy Makeover transformations in our Mommy Makeover before and after photo gallery. Dr. Chin performs all Mommy Makeovers in Fresno, California.
A lower body lift removes excess skin from the abdomen, hips, buttocks, and thighs after major weight loss. Dr. Chin will make a circumferential incision extending from the lower abdomen around to the lower back just above the buttocks. Through this incision, he will remove excess fat, tighten the abdominal muscles, and remove sagging skin to improve your body contour.
Frequently Asked Questions About the

Mommy Makeover
How much does Mommy Makeover surgery cost in Fresno, CA?
The cost of your Mommy Makeover will vary depending on the collection of plastic surgery procedures you choose to undergo. One of the benefits of combining treatments into one surgery is a savings in cost. This way, you will only be paying for one day in surgery (facility or operating room fees) and one day of anesthesia. Additionally, you will recover from all of your procedures simultaneously, allowing you to take less time off work than if you staggered your surgeries.
What kind of anesthesia is used for the Mommy Makeover?
General anesthesia is used for the Mommy Makeover procedure to ensure patient comfort and safety.
What's the recovery time for a Mommy Makeover?
Because you are undergoing multiple surgeries at once, recovery from the Mommy Makeover is more involved than it would be if you were to undergo each procedure independently. However, you may only have to go through this recovery period once. After the Mommy Makeover, you may experience discomfort, swelling, bruising, and soreness in the treated areas, but these will all subside within a few weeks. Pain medications will be provided for your comfort. You should wait at least one to two weeks after your Mommy Makeover before returning to work, and you should avoid exercise for a full six weeks. Dr. Chin can provide you with more detailed information about your recovery based on the procedures that you will be undergoing. As your body heals, you will progressively improve until you feel back to normal – or even better!
Will a Mommy Makeover leave scars?
You will have some scars in the areas treated by your Mommy Makeover. Most women feel that these scars are well worth the improvements in body shape. Your scars will be hidden in inconspicuous locations and will fade over time.
How long will my Mommy Makeover results last?
Your results from your Mommy Makeover procedure are designed to be long lasting. You can help your results last as long as possible by living a healthy lifestyle, avoiding weight fluctuations, and avoiding future pregnancies.
Can I have more children after my Mommy Makeover?
Your body's ability to have children will not be affected by your Mommy Makeover. Nonetheless, your Mommy Makeover results will likely be reversed if you choose to have more children after your procedure. Dr. Chin recommends that mothers wait until they have finished having children and achieved their desired weight before undergoing a Mommy Makeover so that their results will not be compromised.
Which Mommy Makeover procedures do I need?
The Mommy Makeover is completely customized to meet each woman's needs. You may need liposuction and a breast lift while another woman needs liposuction, a breast lift, breast augmentation, and a tummy tuck. Consider your body and the areas you'd like to improve. Dr. Chin can help you determine which procedures should be included as a part of your Mommy Makeover to help you achieve your aesthetic goals.
Why should I undergo a Mommy Makeover instead of doing each procedure separately?
Because it combines multiple procedures in one, the Mommy Makeover may seem overwhelming. However, doing it this way has several advantages. For example, even though your recovery may be longer than it would be for a single procedure, you will only have to go through one recovery period. Another advantage is that there will be a cost savings of anesthesia services, operating facility fees, and surgical fees for multiple separate surgeries done at the same time. Yet another reason why the Mommy Makeover may be better than doing each procedure separately is that the overall timeline is shorter. Women who undergo a Mommy Makeover do not have to wait for many months to undergo multiple surgeries before they can enjoy their results. Instead, you can have a single procedure, a single recovery period, and look forward to enjoying all of your results within just a few weeks.