Dr. Mark Chin of the Valley Institute of Plastic Surgery was born and raised in the San Francisco Bay Area. Appreciating and enjoying California's cultural diversity, Dr. Chin stuck close to his roots when he established his medical practice. He began the Valley Institute of Plastic Surgery in Fresno, California, in 1993, to provide access for both Southern and Northern California patients.
In his office-based surgical facility, Dr. Chin strives to maintain a balance between external and internal beauty. This allows patients to strengthen the confidence they have in their own appearance. Dr. Chin helps patients shed the negative distractions that they focus on, allowing their true self to shine through. He also values the trust between a surgeon and patient and prides himself on earning the respect of his patients.
Voted


Best Plastic Surgeon

Fresno Magazine, Lifestyle Magazine, CVLUX, and CV Homes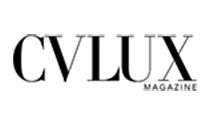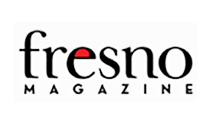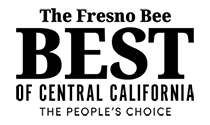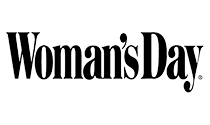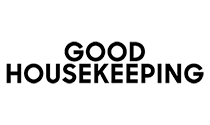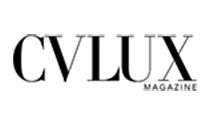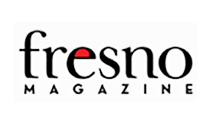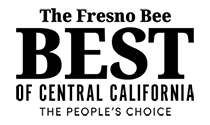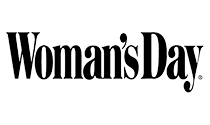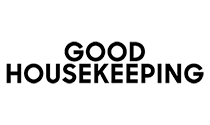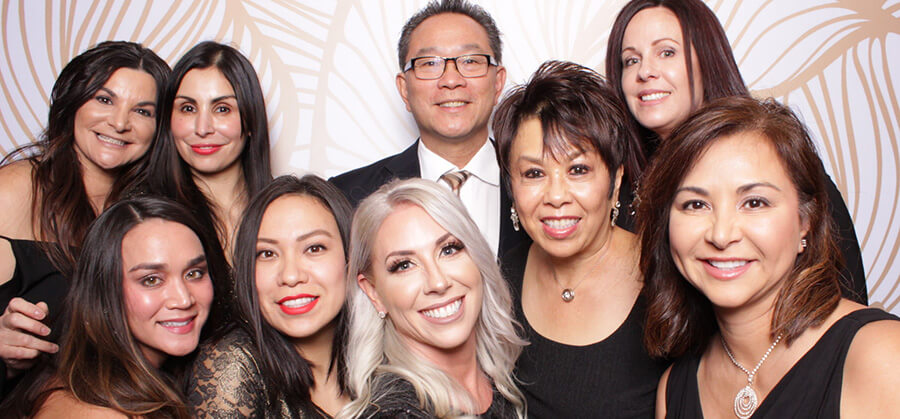 Why Should You Choose


Dr. Chin?
His primary interest is to enhance patients' natural beauty while preserving their unique ethnic characteristics. Dr. Chin offers nonsurgical treatments as well as surgical treatments to give you the best options to help you achieve your goals.
He strives to achieve natural, nonsurgical results.
He respects his patients' desires and encourages their input.
He is interested in and dedicated to spreading information about public health issues, such as the mental and physical effects of morbid obesity and massive weight loss, mastectomy defects after breast cancer, and anti-aging.
He is a board-certified plastic surgeon—not only a cosmetic surgeon. Plastic surgeons are trained extensively in both cosmetic and reconstructive procedures during their residencies. Cosmetic surgeons are not always as thoroughly trained and are not always trained as a plastic surgeon.
He maintains an accredited surgical facility by the AAAHC. To provide a safe environment for your surgical procedure.
Dr. Chin donates his time and supplies with overseas medical mission trips in Southeast Asia performing medical and surgical procedures. Your support of his practice enables him to continue to serve the needy.
Dr. Chin has received numerous awards for his philanthropy and service to the central valley.
Schedule a Consultation With Dr. Chin
Education
and

Training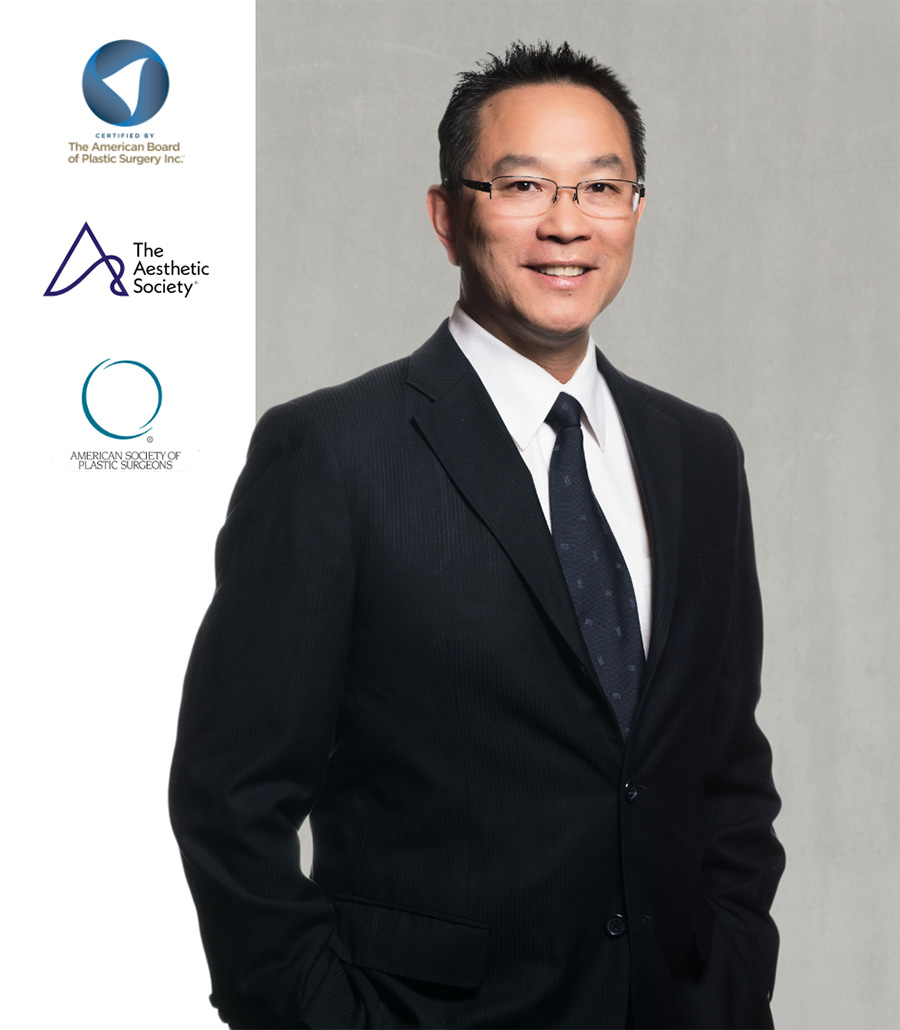 Education
Dr. Chin began his surgical education in San Jose, where he earned a baccalaureate degree in biochemistry. He then received his master's degree from the University of California, Berkeley with a Master of Public Health (M.P.H.), and his medical degree from the Medical College of Virginia.
Training
Following his university education, Dr. Chin trained in general surgery at the world-renowned Loma Linda University Medical Center in Southern California. He completed seven years of surgical training, which included extensive training in cosmetic and reconstructive procedures, at the St. Francis Memorial Hospital in San Francisco.
Areas of Expertise
Dr. Chin is experienced in both face and body cosmetic surgery procedures. He performs facelifts, brow lifts, eyelid lifts, and forehead lifts. He is also trained in facial skin resurfacing, facial implants, lip enlargement, rhinoplasty, and chin augmentation. Dr. Chin specializes in breast procedures like breast augmentation, breast lift, breast reduction, and breast reconstruction, and body procedures like tummy tucks, liposuction, and fat grafting.
Dr. Chin also offers treatment for skin conditions, such as sun damage, hyperpigmentation, acne, and hypersensitivity, at his medispa.
The CVLUX Luxury Awards
The CVLUX Luxury Awards recently named Dr. Chin 2022's Best Cosmetic / Plastic Surgeon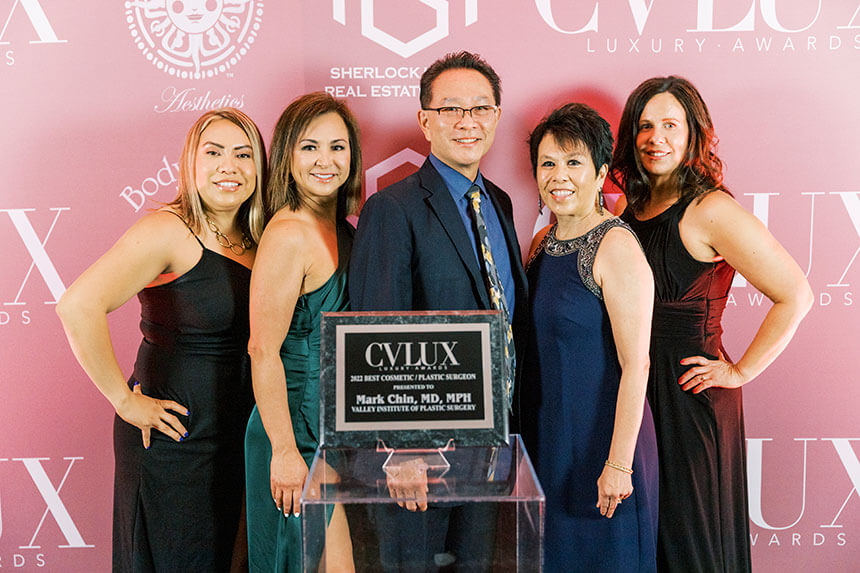 Certifications
Dr. Chin is certified by the American Board of Plastic Surgery. Certification by the ABPS requires surgeons to pass rigorous written and oral examinations and have years of extensive training. The American Board of Plastic Surgery is one of the boards recognized by the American Board of Medical Specialists.
Memberships
Dr. Chin holds memberships in the California Society of Plastic Surgeons, American Society of Plastic Surgeons, and the American Society for Aesthetic Plastic Surgery—a society for surgeons that specialize in cosmetic surgery. Dr. Chin is also a member of the California Medical Association and the Fresno-Madera Medical Society.
Philosophy
Dr. Chin hopes that patients adopt and retain a positive attitude towards self-improvement and the maintenance of a healthy lifestyle. Dr. Chin considers his surgeries to be a single part of the transformation toward a healthier and happier lifestyle. He strives to promote health and well-being with every procedure he performs.