Benefits of BOTOX® Cosmetic
Posted November 17, 2015 in BOTOX® Cosmetic, Facial Injections, Non-Surgical Treatments, Skincare Treatments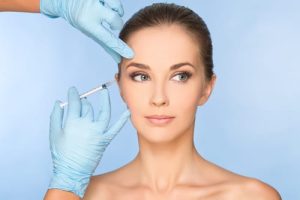 Facial wrinkles can make an individual look old and worn. While wrinkles are a common side effect of aging, they are also side effects of sun damage, free radicals, squinting, and other facial contractions. BOTOX® Cosmetic is an FDA-approved prescription medicine that can improve the look of moderate to severe frown lines and crow's feet. With BOTOX® Cosmetic treatments, individuals experience the benefits of smoother skin and other additional benefits described below.  
Reduced Facial Lines
When injected into the facial muscles, BOTOX® Cosmetic temporarily reduces the muscle activity that causes the appearance of fine lines and wrinkles. As a result, these lines and wrinkles are diminished and smoothed, and the individual looks more youthful and refreshed.
FDA Approved for Safety
While some treatments have yet to be properly evaluated, BOTOX® Cosmetic is already FDA approved to temporarily treat moderate to severe crow's feet and frown lines. This mark of approval by the FDA assures patients that BOTOX® Cosmetic is a safe product.
Visible, Quick Results
Multiple scientific studies have proven that BOTOX® Cosmetic produces visible, quick results. Remarkable results may be visible within days and will continue to improve during the month after treatment.
Non-Surgical
Many facial procedures such as a facelift or brow lift are surgical in nature, requiring anesthesia, extensive recovery time, and healing. BOTOX® Cosmetic is completely non-surgical, which is much more convenient and comfortable for the patient.
No Recovery Time
BOTOX® Cosmetic treatment is sometimes called a "lunchtime procedure" because it requires no recovery time. Treatments last approximately 10 to 15 minutes, after which most patients resume their normal daily activities.
Refreshed Appearance
With BOTOX® Cosmetic treatments, individuals are restored to a more refreshed and youthful appearance with smoother skin. When treated by an expert plastic surgeon like Dr. Chin, patients will not look like they have had "work done" but will look like themselves with less noticeable crow's feet and frown lines.
It is important to note that while there are many benefits of BOTOX® Cosmetic, the results are not permanent, and most patients return for touch-up treatments to maintain their refreshed appearance. Nonetheless, expert plastic surgeons have used BOTOX® Cosmetic to improve the appearance of fine facial lines and wrinkles for millions of individuals across the nation. The vast majority of patients (over 90 percent!) are completely satisfied and pleased with their improved appearance as a result of BOTOX® Cosmetic treatments.

BOTOX® Cosmetic treatments offer many benefits for individuals with moderate to severe crow's feet and frown lines between the eyebrows. Contact us to find out more about how Dr. Mark A. Chin can use BOTOX® Cosmetic to restore your more youthful appearance. Call (559) 435-9646 or fill out our online contact form to schedule your personal consultation today.