How Can Vectra® 3D Images Improve My Plastic Surgery Results?
Posted January 15, 2021 in Plastic Surgery, VECTRA® XT 3D Imaging
2 Minute Read: 
Looking at before-and-after photos is an essential part of the plastic surgery process. Not only do they give potential patients an idea of their surgeon's skill, but they also help patients develop realistic expectations for their own results.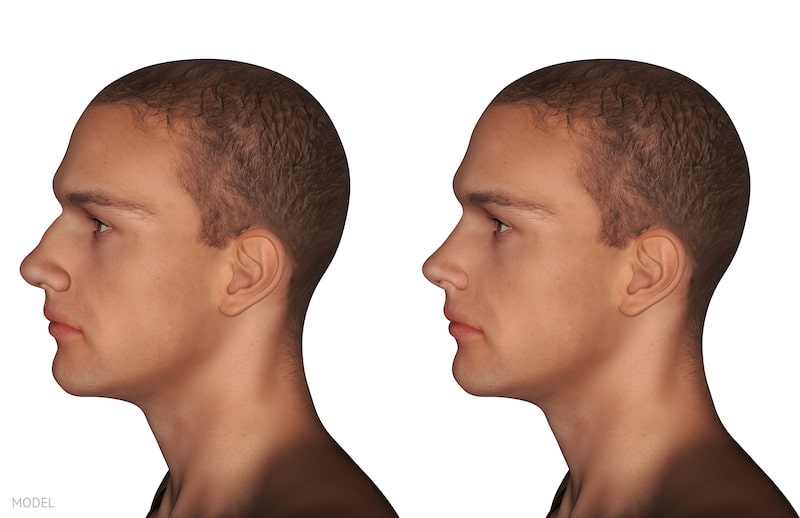 Unfortunately, it can be challenging to look at before-and-after photos and determine how those results will translate to your body. 
Thankfully, combining 3D photography and software can create life-like models based on a patient's real proportions. 
Here is how Vectra® 3D Imaging can enhance the results of breast augmentation and other body and face procedures. 
Can I See My Breast Augmentation Results Before Surgery With Vectra® 3D Imaging?
The short answer is yes. Vectra® 3D imaging gives plastic surgeons and patients the ability to see results before the operation. Through simulated images, patients can preview various sizes and shapes for their new breasts in a matter of seconds. 
Vectra® 3D is also a convenient tool for helping patients determine their aesthetic needs. Your plastic surgeons will work with you to create the simulated "after" photo, ensuring that you both share an accurate understanding of the appearance you'd like to achieve. 
Can Vectra® 3D Imaging Be Used for a Face or Body Procedure? 
Vectra® 3D Imaging software can display slider-based adjustments for instant simulation of facelift surgery and most facial plastic surgeries, such as rhinoplasty (nose job), brow lift surgery, or blepharoplasty (eyelid surgery). Vectra® 3D Imaging is a flexible system that will adapt to your customized treatment plan. 
Facial plastic surgery and breast augmentations aren't the only surgeries that can be previewed. Patients who wish to undergo tummy tuck surgery, Mommy Makeover surgery, or Brazilian Butt Lift can assess their potential outcome with Vectra® 3D imaging. 
What Are the Other Benefits of Vectra® 3D Imaging? 
As you view the three-dimensional model created from your Vectra® 3D photo session, you and your surgeon will interact with the model in more ways than you can imagine. You will be able to view the model of your body from any angle, zoom in for a closer look, or overlap the simulation with the preoperative photos. Patients and doctors will also compare the preoperative photos with the simulation side-by-side or fade between the two. 
Other features offered by the Vectra® 3D Imaging System include:
Automated volume measurements

Interactive slider-based viewing tools

Detailed contour imaging 

Visualized skin conditions with unique color signatures 

Dynamic analysis of skin surface changes

360° wraparound images  

Mastopexy interface (simulate incisions and excision) 

Soft tissue modeling (calculate results based on gravity and implant placement)  
Interested in Learning More?
If you are interested in learning more about Vectra® 3D Imaging in Fresno, California, schedule a consultation with Dr. Chin by calling 559-435-9654 or filling out our online contact form.