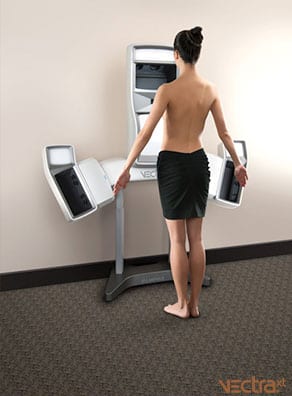 Most patients go to a plastic surgeon knowing what procedure they want and have a general idea of their desired results, but it is often difficult for them to visualize the outcome of their procedure. Although they may bring in pictures or try to describe what they would like to achieve with the procedure, these methods often leave patients curious as to how their results will look on their own body.
Fortunately, here at Valley Institute of Plastic Surgery we are able to provide our patients with an advanced 3D imaging solution called the VECTRA® XT. This machine uses innovative technology to produce a high-quality image of the patient's actual body, which allows the patient to preview what he/she will look like after the procedure. This gives the patient a clear expectation of his/her individual results and also ensures that the patient and the surgeon have the same envisioned outcome for the procedure.
How It Works
The VECTRA® XT uses multiple cameras to take pictures from different angles all in the same instance while the patient stands in front of the machine. This produces a three-dimensional image of the patient's face or body, depending on the area of desired enhancement. The simulation software is then applied to this photorealistic rendering of the patient's body to produce a visual image of the potential results of the procedure. The patient is able to see with razor-sharp definition the smallest details of the image, and he/she can discuss with the plastic surgeon the degree of enhancement that is best suited for his/her individual body. Once the desired results have been decided on, the surgeon will then explain the details of the customized procedure and answer any questions the patient may have.
The VECTRA® XT 3D Imaging System is a complete imaging solution that provides patients with realistic expectations of how they will look after surgery. Patients usually feel assured and confident undergoing their procedure having seen their anticipated results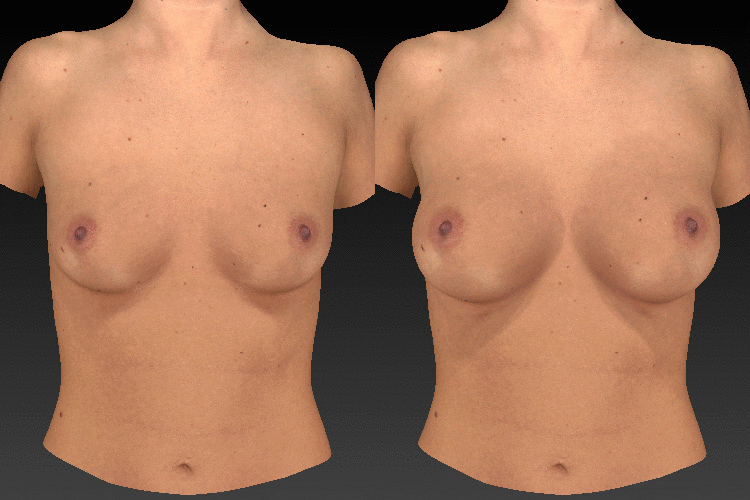 If you are interested in learning more about the VECTRA® XT 3D Imaging System or any plastic surgery procedure, please call Valley Institute of Plastic Surgery at (559) 435-9646 or fill out our online contact form. Dr. Chin is a board certified plastic surgeon and wants to help you achieve the appearance you desire.

ABC Features 3D Scanning Machine With Dr. Mark Chin
---