Summer Ready With Plastic Surgery
Posted May 01, 2019 in Body Contouring
Summer is a time to have fun and break out the bathing suits. While some people cannot wait to show off their figure, others may feel self-conscious about the way they look. Certain factors, such as significant weight loss or pregnancy, can cause excess fat and loose skin to develop on certain areas of the body, which can be difficult to eliminate. When diet and exercise do not seem to be doing the trick, many patients turn to plastic surgery to achieve the results they desire. Fortunately, Dr. Chin performs several body contouring procedures that can make you look and feel beautiful for the summer season.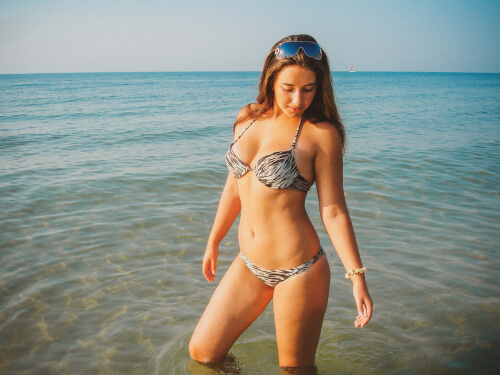 When to Consider Surgery
If you are interested in undergoing surgery to enhance the appearance of your overall figure, you should plan to have your procedure done in the winter or spring. This will allow your body plenty of time to heal before summer arrives. Be sure you also do your research to know how long the recovery period will be. For example, extensive surgical procedures such as tummy tuck surgery or breast augmentation may require that you rest and avoid physical activities for at least six weeks or until instructed otherwise by your surgeon. You also want to make sure you address any questions or concerns you may have regarding your surgery during your scheduled consultation.
Your Plastic Surgery Options
Liposuction
Men and women who have developed stubborn fat deposits in various areas of their bodies can feel embarrassed about their appearance. Many patients feel they are not getting the results they want, even with a strict diet and exercise routine. Liposuction can eliminate excess fat from the following areas to create a slimmer appearance:
Arms

Thighs

Buttocks

Abdomen

Back

Hips
Tummy Tuck Surgery
As we age, our abdominal muscles can begin to weaken due to pregnancy or weight loss. This can also cause excess skin to accumulate along the midsection. Tummy tuck surgery is a surgical procedure that addresses the midsection by tightening the abdominal muscles and removing extra skin to produce a toned and flat abdomen. Tummy tuck surgery can also be performed alongside liposuction of their "muffin top" for patients who struggle with stubborn fat around the waistline to enhance their overall results.  
Breast Augmentation
Many women who wish to enhance the appearance of their breasts to fill out their bathing suit top can opt for breast augmentation. Breast augmentation uses silicone or saline implants to improve the size and shape of the breasts to create an attractive and perky bustline.
To learn how you can achieve the body of your summer dreams, please call our office at (559) 435-9646, or you can schedule a consultation with Dr. Chin online.