Benefits of Breast Reduction Surgery
Posted April 12, 2019 in Breast Reduction
While some women yearn for fuller breasts, others wish for the exact opposite. Many women with overly large breasts may experience physical and emotional discomfort that can affect their overall appearance and self-esteem. Others may find their chest can interfere with their daily activities. For patients looking to relieve themselves of their naturally large breasts, Dr. Chin can perform breast reduction surgery. Breast reduction surgery, or reduction mammaplasty, is a surgical procedure that reduces the size and shape of a woman's breasts by getting rid of excess fat and tissue. This surgery can also improve their overall quality of life.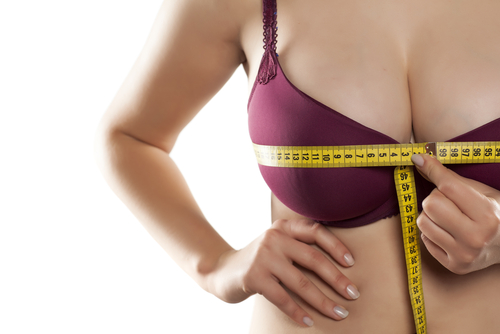 Achieved With Breast Reduction
Improved Appearance
Large breasts can sometimes create unwanted attention from strangers and cause some women to feel self-conscious. Others may feel their breasts are too big for their body, which can make them think their figure looks unbalanced. Breast reduction surgery can address these issues by eliminating excess fat and skin from the breasts to produce a smaller and more natural-looking breast appearance. It can also correct significantly large nipples and areolas by repositioning them higher up on the breasts.
Chronic Back and Neck Pain Relief
Women with oversized breasts sometimes find themselves feeling tired and uncomfortable due to the extra amount of weight on their chest. Some women may also struggle with shoulder grooves or find themselves suffering from other physical problems like chronic back and neck pain due to their heavy bust. Breast reduction surgery can provide women with physical relief by reducing the size of their natural breast tissue as well as lower the stress and pressure on their body to minimize chronic pain.
Improved Self-Esteem
Many patients find themselves unhappy or embarrassed about their oversized breasts and feel they create a distraction from their overall beauty and personality. Others may view their breasts as a burden, which can cause them to experience low self-esteem. There are also women who feel uncomfortable when wearing certain clothing like bathing suits and revealing outfits.
Breast reduction surgery will not only remove unwanted weight from the breasts, but it can boost a woman's confidence and make her feel liberated. It can also improve her overall body figure, making her feel good about wearing individual pieces of clothing without the fear of thinking her breasts will stand out too much.
To learn more about breast reduction surgery, please contact our office at (559) 435-9646, or you can schedule a consultation with Dr. Chin online.