8 Nonsurgical Ways to Rejuvenate Your Face
Posted March 21, 2019 in Facial Rejuvenation
The way in which we show aging is evident on our skin. Over time, you may notice unpleasant changes like wrinkles and fine lines starting to develop in areas of your face where they didn't appear before. Many patients bothered by these newfound facial imperfections have tried everything to regain their once youthful appearance without having to undergo painful and extensive surgical procedures. From home remedies to extensive and toxic skin care treatments, nothing seems to work. Fortunately, several nonsurgical energy-based and injectable treatments can provide you with the results you desire.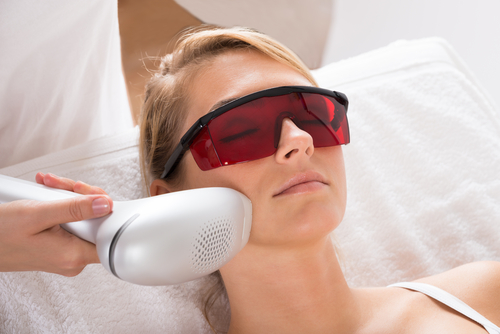 Your Energy-Based Treatment Options
The more we age, the more our skin begins to lose its youthful glow. This can cause many men and women to feel insecure and embarrassed about their appearance. It can also make them feel as though they have lost their sense of beauty. Energy-based procedures and laser treatments, such as Vbeam Perfecta®, elōs® (ReFirme, IPL, eMatrix, Sublime, Sublative RF), HydraFacial MD®, Ultherapy®, and CO2 laser (Active FX™, Deep FX™) can provide you with long-lasting results that will leave your skin looking and feeling smooth and rejuvenated. Patients struggling with one or more of the following issues may be an ideal candidate for one of our laser treatments:
Wrinkles
Fine lines
Scars
Redness
Brown spots

Sun damage
Uneven pigmentation
Oily skin
Acne
Vbeam Perfecta®
Vbeam Perfecta® is a safe, pulsed dye laser treatment that can address specific facial flaws that have developed over time due to the natural aging process or improper skin care. This treatment uses gentle bursts of light which are then absorbed by the skin to target issues such as brown spots and uneven pigmentation. Vbeam Perfecta® can provide you with a bright and even skin tone in just one session.
HydraFacial MD®
HydraFacial MD® can restore tone and texture to the skin to boost the appearance of your complexion. This multi-step treatment uses state-of-the-art technology to cleanse, exfoliate, and hydrate the skin while also correcting visible signs of aging like wrinkles, fine lines, and hyperpigmentation. HydraFacial MD® can also treat other common skin conditions, including brown spots, oily skin, and enlarged pores that will leave you with healthy and vibrant-looking skin.
Ultherapy®
Ultherapy® is a nonsurgical laser treatment that uses ultrasound technology to lift and tighten the underlying tissues along the face and neck without the use of any incisions. This treatment will produce a more rested and youthful complexion. It can also reduce the appearance of wrinkles and fine lines as well as help with the production of new collagen to the skin. Ultherapy® is long lasting and will continue to hydrate and rejuvenate the face for many years to come.
elōs® (ReFirme, IPL, eMatrix, Sublime)
elōs® skin rejuvenation treatments can target wrinkles, sun damage, acne scars, hyperpigmentation, age spots, skin laxity, and more to make your skin look refreshed and beautiful. These FDA-approved treatments use bi-polar radio frequency and light energies to target facial imperfections along the face and neck with no downtime required. You will have the option of choosing from the following ELŌS® treatments.
elōs® ReFirme
elōs® IPL
elōs® eMatrix
CO2 laser (Active FX, Deep FX)
CO2 Active FX™ and Deep FX™ laser treatments can tighten and rejuvenate the skin to produce a smoother and more lifted facial appearance. These lasers use a high CO2 energy beam that can reduce the appearance of wrinkles and fine lines along the dermal layers of your skin. It can also produce new collagen to improve skin tone. There is little to no downtime required after your treatment.
To learn more about our laser and energy-based treatments, contact our office at (559) 435-9646 today!
Your Injectable Treatment Options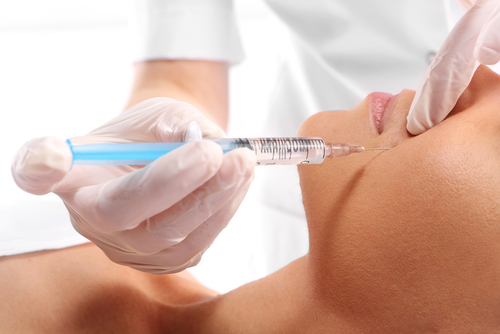 While some patients prefer laser treatments to achieve a more youthful complexion, others may turn to BOTOX® Cosmetic or dermal fillers to target specific facial imperfections. The condition of your facial appearance will determine which product will benefit your aesthetic needs the most. Both types of treatments can also offer effective and long-lasting results that will target unwanted wrinkles and other signs of aging for a more beautiful appearance.
BOTOX® Cosmetic
BOTOX® Cosmetic is an FDA-approved treatment that can address forehead creases, frown lines, wrinkles, crow's feet, and other imperfections along the face to smooth out your skin. During your treatment, the solution will be injected into the target area as it relaxes the muscles and improves skin texture. Each session can take up to 30 minutes with no downtime required, and your results will last up to six months.
JUVÉDERM®
JUVÉDERM® is a nonsurgical dermal filler made of hyaluronic acid that hydrates the skin and restores volume to the face. It can also smooth out wrinkles and depressions to produce a more youthful and natural facial appearance. After you have undergone your JUVÉDERM® treatment, there is no downtime required, and your results will last up to one year.
KYBELLA®
KYBELLA® is an FDA-approved filler that can reduce the appearance of a double chin to provide you with a slimmer and more toned jawline. It can also be used to address fat along the face and neck. You may need multiple KYBELLA® sessions to achieve the look you desire, but results are long-lasting. Final results will become apparent approximately six to eight weeks after your treatment.
To learn about your options and determine the best treatment for your concerns, you can fill out our online contact form to schedule a personal consultation with Dr. Chin.