Can I Inject Silicone Into My Butt?
Posted July 27, 2020 in Buttock Augmentation
2 Minute Read: 
Cosmetic injections are taking the world by storm as more and more people continue to unapologetically receive popular cosmetic injections, like wrinkle-relaxing BOTOX® Cosmetic and hyaluronic acid fillers. Fortunately, the FDA has deemed these injectables safe and effective to use.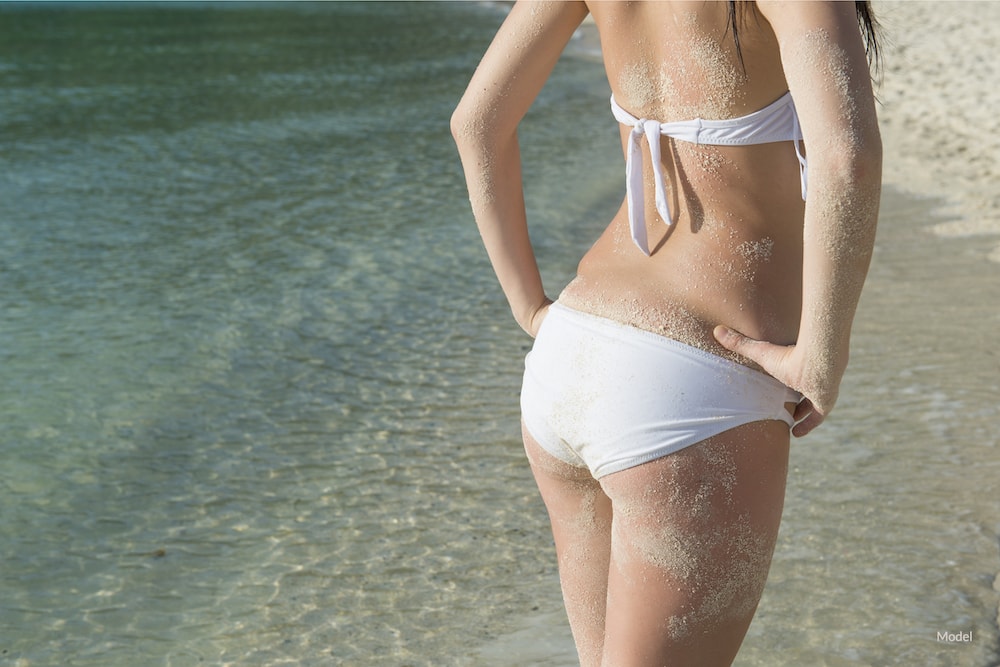 However, a rising number of disturbing news reports detail how unlicensed providers are injecting unassuming patients with all kinds of life-threatening stuff, including liquid silicone injections. This is illegal. In fact, the FDA issued a safety alert in 2017, warning the public of the catastrophic risks involved with liquid silicone injections.
What Is Loose Silicone?
Loose silicone is a product commonly used as an augmentation injection, but it's not safe or approved by the FDA. Its loose nature makes it unable to stick to one point. Once it's injected into the butt, it can travel through the blood vessels to other parts of the body, causing granulomas and other serious side effects.
Why Do Some People Choose to Have Silicone Injections?
Most choose loose silicone out of ignorance. Others do it out of desperation. Some people don't understand the danger of using silicone injections. They only look at the fact that the process is simple, inexpensive, painless, and has a quick recovery time.
Shoddy clinics may make it worse by using the type of silicone used in bathrooms and other sealing processes. Medical-grade silicone is not easy to come by, and some less-than-reputable establishments are taking advantage of patients using dangerous materials.
Who Injects Silicone to the Butt?
Loose silicone injections are often carried out by unprofessional doctors who mostly operate unlicensed clinics and only care about the money. They usually promise their clients cheap rates and instant results but fail to mention the dangers involved.
What Are the Effects of Silicone Injections?
Apart from developing hard lumps on different parts of the body (granulomas), the silicone, if injected straight to the bloodstream, can travel to the heart leading to a heart attack, stroke, embolisms, or sudden death. Loose silicone can cause other complications like disfigurement (may require surgery to be removed from the body), scarring, bleeding, problems healing, and infections.
What Are Safe Alternatives to Silicone Injections for Butt Augmentation?
There are legal butt augmentation procedures that are safe and offer more permanent results. These include:
Brazilian Butt Lift
This involves extracting fat from other body parts, such as the stomach, and inserting it to the butt. The procedure is currently regarded as the most effective way to boost the backside.
Silicone Implants
Unlike injections, silicone implants are surgically inserted to the butt cheeks through incisions. The result is significant and long-lasting volume to the buttocks.
Interested in Learning More?
If you are looking for a safe and results-oriented procedure that will add volume to your butt, don't hesitate to contact Dr. Mark Chin at (559) 435-9646 or fill out our online contact form.