4 Tips to Help You Prepare for a Male Facelift
Posted September 02, 2021 in Facelift Surgery, Male Plastic Surgery
3 Minute Read: 
It has become more and more common to see men seek out facial plastic surgery these days. Particularly, many men are considering facelift surgery to improve their aging faces (fix sagging jowls, crow's feet, deep wrinkles, etc.) and preserve — or highlight — their natural masculine features.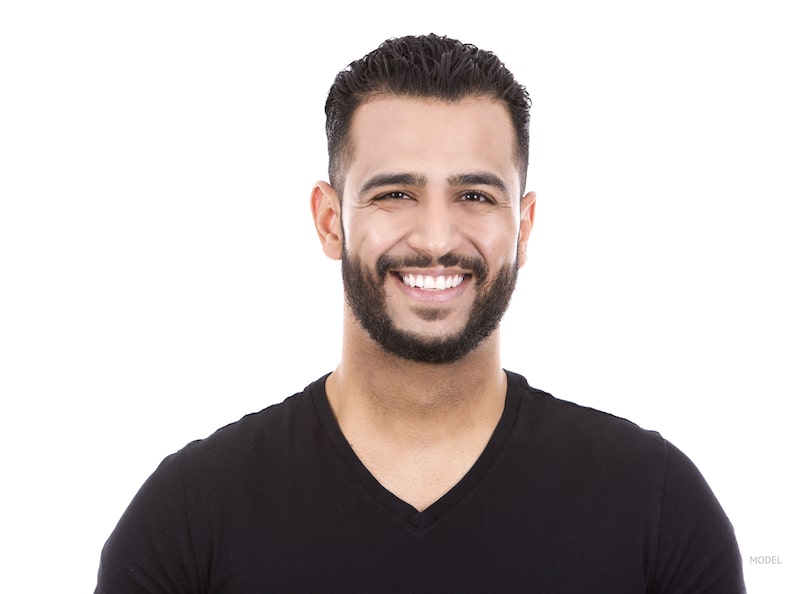 If you are considering a male facelift, the most essential step is learning how to prepare for your procedure and recovery. Even before you set up your first consultation, you can do plenty to ensure you get the best experience and aesthetic results possible.
Important Tips To Help You Prepare for Facelift Surgery
While Dr. Chin will be a thorough and helpful guide, providing you with a list of detailed instructions on what to do and avoid before your male plastic surgery, some additional tips can make the process smoother and easier, ultimately optimizing your outcome.
1. Identify Your Needs and Have Realistic Expectations for the Procedure
What do you really need to accomplish with the procedure? Do you wish to address sagging skin and fatty deposits in the chin, or is it only deep lines or folds in the corners of your mouth and nose? 
Facelifts are very individualized procedures, so it's crucial that you evaluate and understand your concerns and discuss how best to achieve the best result with your surgeon.
While facelift surgery is meant to significantly improve your appearance and boost your confidence, it will not reinvent your life or change your underlying facial structure. 
Realistic expectations can save you from disappointment.
2. Select the Right Surgeon
No matter what plastic procedure you are considering, working with an experienced and knowledgeable plastic surgeon who understands the unique needs of male patients is the most important part of the decision-making process. So, go on and read online reviews and testimonials and perform additional research to ensure your chosen surgeon is up to the task.
During your consultation, you have the unique opportunity to 'vet' your potential plastic surgeon on their experience, qualifications, and surgical success, as well as get some clarity regarding your expected facelift procedure.
3. Make the Required Lifestyle Changes
It's best to refrain from smoking and drinking alcohol for a significant amount of time before and after your procedure. This will help improve your chances of a smooth, successful recovery. Smoking affects your body's healing ability and can increase your risk of complications. Alcohol thins your blood also and can result in increased bleeding and bruising.
4. Preparing for the Recovery Period
Just like any other surgery, there is expected downtime meaning you will have to make accommodations for time away from work and family responsibilities for some time. Rest is critical during this time to allow your body to heal. Therefore, arrange for someone to handle housework and daily activities for a few days following surgery.
Consider Male Facelift Surgery in Fresno, CA?
Interested in learning more about what you can do to prepare for your male facelift? Contact us today at 559-435-9646 or fill our online form to schedule a consultation with Dr. Chin.