Why Is BOTOX® Cosmetic Becoming More Popular With Younger People?
Posted November 09, 2021 in BOTOX® Cosmetic
2 Minute Read: 
Non-surgical treatments have gained a lot of popularity among younger patients in this modern age of social media. With daily routines involving Zoom calls, selfies, social media posts, and Facetime calls, millennials spend a significant amount of time looking at their faces and scrutinizing every imperfection. Many want to look as good in person as they do on their well-curated social media pages.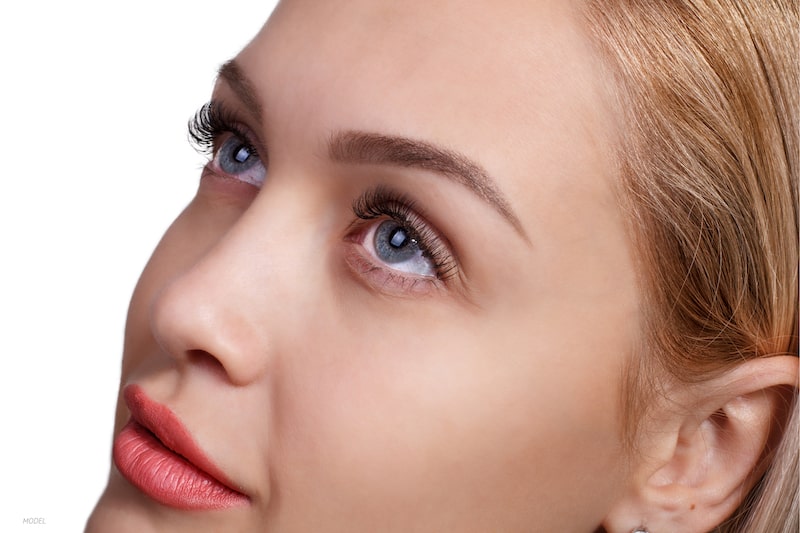 Luckily, for anyone with concerns about their looks, various treatment options are available to slow down the effects of aging and maintain youthful-looking skin, all without surgery. 
When it comes to non-invasive procedures for facial rejuvenation, BOTOX® Cosmetic treatments have particularly gained ground among the younger population. More men and women in their 20s and 30s are looking into this anti-aging solution to reduce early signs of aging like wrinkles and fine lines or even as a preventive treatment.
Preventative BOTOX® Cosmetic for Younger Patients
While most young adults rarely display visible signs of aging, some individuals — especially those who age faster — find that BOTOX® Cosmetic injections help reduce dynamic wrinkles. Further, it slows down the initial aging changes in the upper third of the face, such as lines around the eyes, between the eyebrows, and across the forehead.
A majority of people consider BOTOX® Cosmetic as a preventative treatment for warding off signs of wrinkles or fine lines even before they start. This is a great way to maintain a youthful appearance and prevent future wrinkles, giving patients a jump start on minimizing the aging process.
With BOTOX® Cosmetic being so widespread, you might be tempted to walk into any facility for the treatment. This can be extremely risky. It is necessary to find a trusted provider who is qualified and trained to administer the treatment safely to ensure you get optimal results.
What Other Treatments Are Gaining Popularity Among Younger Patients?
Every person's skin, anatomy, and aging process is unique and may benefit from different types of cosmetic treatments and procedures. While dissatisfaction with your appearance can happen at any age, it is common to see many individuals in their 20s and 30s begin to become more self-conscious of their looks. For this reason, younger patients are also turning to other non-surgical and surgical procedures to alleviate concerns about their appearance.
These treatments may include:
Preserve or Restore Your Youthful Looks With BOTOX® Cosmetic
Are you in your 20s or 30s and are considering getting a BOTOX® Cosmetic treatment to maintain your youthful looks? 
We understand the power of looking and feeling great at any age. We invite you to contact us at 559-435-9646 or fill out our online form to schedule your consultation with Dr. Chin and his medical team to reach your beauty goals.