Why Should I Lose Weight Before Considering Plastic Surgery?
Posted November 22, 2022 in Preparing for Plastic Surgery
4 Minute Read:
One of the most common and problematic misunderstandings that many men and women have about plastic surgery is that cosmetic procedures will help them lose weight.
While you may lose a few pounds during your procedure, the truth is that the amount of weight lost will not be significant.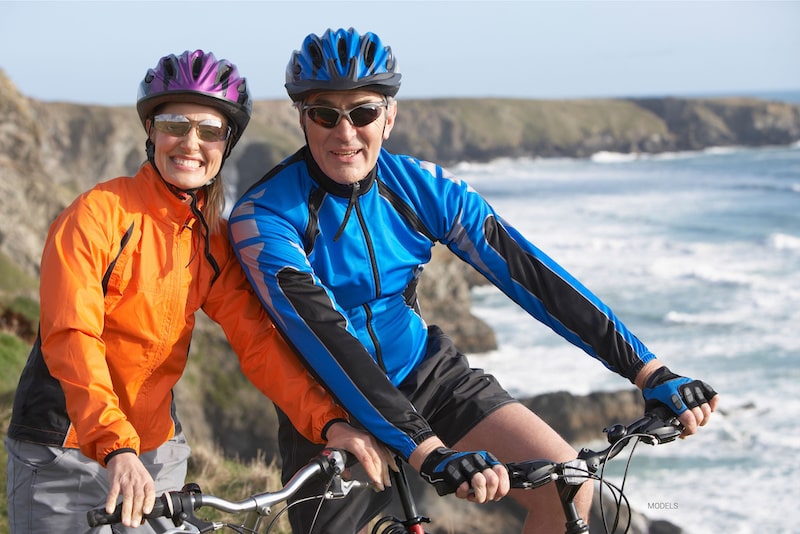 Because of this (and other factors), it is important that you are near your goal weight before you undergo any plastic surgery procedure.
Below, we will discuss the reasons for being near your goal weight as well as some of the procedures that are most affected by post-surgical weight fluctuations.
How Can Weight Fluctuations Affect My Surgery and Results?
Whether by natural means (diet and exercise) or surgical means (bariatric surgery), it is strongly advised that you are near your ideal weight before your plastic surgery.
Obesity can lead to higher risks of complications, including a higher risk of infection, blood clots, and heart attack. Additionally, having high body weight for your cosmetic surgery can slow down your recovery, which can result in a longer downtime and more discomfort.
Whether you are obese or not, losing a significant amount of weight after your plastic surgery can diminish the quality of your results.
Your tighter contours were created to fit the body figure and weight that you had during your consultation and actual surgery. So, losing weight after your procedure can result in additional loose skin.
In some cases, it may lead you to needing a revision procedure.
Which Procedures Are Most Affected by Weight Fluctuations?
While the results from any plastic surgery can be negatively affected by weight fluctuations (up or down), the following are some of the most sensitive:
Breast Procedures
One of the most common areas of the body for women to improve with cosmetic surgery are the breasts. Whether you are unhappy with the size, shape, or volume of your breasts, there is a procedure to help.
Here are some of the most transformative breast procedures available:
Breast augmentation surgery increases the size and improves the shape of your breasts with the use of breast implants (made of either a saline or silicone material).
Breast reduction surgery can help women who are frustrated with overly large breasts. During this procedure, excess fat and breast tissue are removed, which causes the breasts to become more proportional and balanced to the body. Additionally, this procedure can help relieve pain (in the shoulders, neck, and back) while minimizing unwanted attention.
Breast lift surgery (mastopexy) can be performed with breast augmentation or reduction or as a standalone procedure. Mastopexy is a common procedure that helps to correct sagging breasts by lifting them to a more youthful height.
While each of these breast procedures can help you feel more confident and comfortable with your body, the reality is that losing a significant amount of weight after your surgery can distort your results, which often leads to more aesthetic frustrations.
Weight loss generally results in some loss of breast fullness. When this happens, the breasts tend to sag. So, your augmented or previously tightened breasts may not stay that way if you lose weight afterwards.
Tummy Tuck
Tummy tuck surgery (abdominoplasty) is one of the most sought-after procedures available, and that is because the results offered from this surgery are dramatic and can affect your entire appearance.
For men and women with excess fat and sagging skin in their midsection, tummy tuck surgery helps you achieve the toned and contoured tummy you've always wanted. Excess fat is removed with liposuction (if needed), abdominal muscles are tightened, excess skin is surgically removed, and the remaining skin is pulled tight to give you the body contours you desire.
However, weight loss after your tummy tuck can cause similar problems to the ones you were trying to correct with your tummy tuck. These changes can significantly detract from the stunning results your initial procedure offered.
In the End…
Making sure that you are at a healthy and comfortable weight before your plastic surgery procedure (as well as maintaining that weight after your surgery) is vital to the long-term success of any cosmetic procedure.
Want to Learn More About Preparing for Plastic Surgery?
If you are interested in learning more about any of the plastic surgery procedures that Dr. Chin offers in Fresno, California, as well as ways to prepare your body for your upcoming cosmetic surgery, schedule a consultation by calling 559-435-9654 or filling out our online contact form.