Protect Your Face: Skin Care 101
Posted July 17, 2016 in BOTOX® Cosmetic, JUVÉDERM®, Restylane®, Skincare Treatments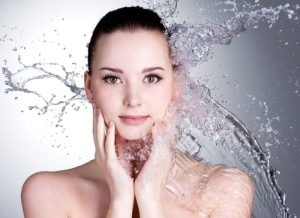 Summer is here, and the sun is shining bright! Although protecting the skin from UV rays is important all year round, people should pay extra attention to protecting their skin in the warmer months. The sun can damage the skin, and sunburns can become more severe in the summertime. Many people go out and buy expensive creams and at-home treatments to protect the skin. However, you can keep your skin healthy just by changing everyday habits.
The Do's and Don'ts of Skin Care

Nonsurgical Cosmetic Treatments

By sticking to a healthy skin care regimen, most people can fight off premature signs of aging and prevent sun damage. For those who cannot get rid of fine lines, wrinkles, age spots, and sun damage with at-home remedies, nonsurgical treatments are always an option.

Target Fine Lines and Wrinkles
Injectables and fillers are excellent options for temporarily eliminating the appearance of fine lines and wrinkles. You can choose one of the following injectable treatments based on which area you would like to target.
BOTOX® Cosmetic:

An injection made up of a botulinum toxin used to treat moderate to severe lines between the brows, on the forehead, and crow's feet.

JUVÉDERM®:

An injection of hyaluronic acid (HA) is used to smooth out severe wrinkles and folds, such as the nasolabial folds.

Restylane®:

An injectable treatment used to add volume and fullness to the skin to correct facial wrinkles and folds, such as lines around the mouth, nose, and upper lip.
Eliminate Age Spots and Sun Damage
Laser treatments can be used to precisely and safely target damaged skin, such as sun spots and age spots. With continued maintenance and by following a healthy skin care routine, patients can enjoy results for many years.
elōs® Plus FotoFacial Skin Rejuvenation:

By using bipolar radio frequency and light energy on the face and neck, the skin can be treated. This treatment can be used to target sun spots, chronic sun damage, wrinkles, and skin laxity.

HydraFacial MD®:

This

A

hydradermabrasion procedure

that

 

can create a clear and beautiful skin tone by eliminating fine lines, wrinkles, enlarged pores, and brown spots.

VBeam:

This is a vascular laser that target

s

broken blood vessels to reduce redness.

Fractionated CO2 Laser Resurfacing:

T

his treatment t

argets the superficial epidermis and deeper dermis to smooth fine wrinkles, tighten the skin, and even out hyperpigmentation and dyschromia

,

giving a smooth more uniform complexion
VISIA® Complexion Analysis
Receive a complimentary computerized skin analysis to determine the quality of your skin. THE VISIA® Complexion Analysis System will identify wrinkles, pore size, ultraviolet radiation damage, redness, texture, acne prone areas, hyperpigmentation, and other conditions to help develop a treatment plan based on your existing conditions to improve your overall complexion.
We offer many nonsurgical treatments that can help you reverse aged and damaged skin. To learn more about all of our skin care options, schedule a consultation with Dr. Mark Chin today. You can contact us by calling (559) 435-9646 or by filling out our online contact form.