3 Ways Fat Transfer Can Improve Your Face and Body
Posted January 27, 2023 in Fat Transfer Surgery
4 Minute Read:
Two of the most common cosmetic issues people struggle with can seem to be on opposite ends of the spectrum. One is pockets of stubborn fat; another is volume loss in various areas of the face and body.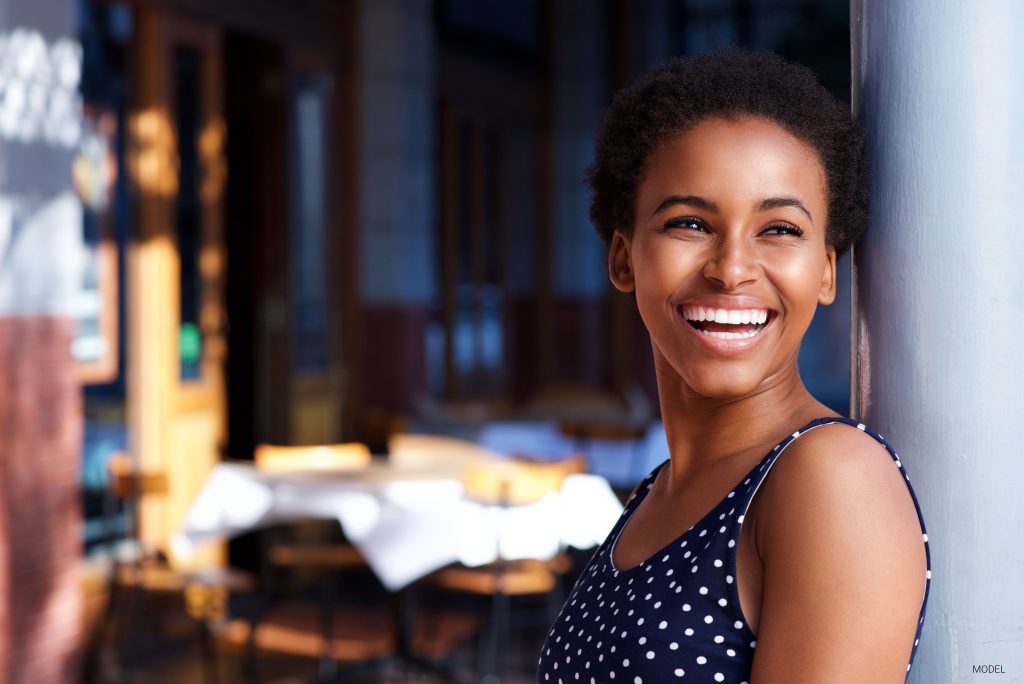 These can make you feel self-conscious about the way you look and can even keep you from enjoying your life to the fullest. However, fat transfer procedures are quickly becoming some of the most popular cosmetic procedures available, allowing you to trim certain areas of your body while enhancing the size and contours of other areas, all in the same procedure!
Below, we'll explore three of the best ways fat transfer can help you achieve the aesthetic look and feel of your dreams.
What Is Fat Transfer?
Fat transfer, in many ways, is exactly how it sounds. For this minimally invasive procedure, liposuction surgery is used to extract (or harvest) fat from an area of the body that has excess subcutaneous fat.
This harvested fat is processed to isolate the highest quality cells. The processed fat is then injected (or transferred) into different areas of the body that suffer from skin imperfections and volume loss.
How Can Fat Transfer Help Your Aesthetic Concerns?
One of the many benefits of fat transfer is that you are essentially having two procedures performed in one, which means that you are achieving two cosmetic improvements (fat reduction in one area of the body and enhancement to another area) at the same time.
Additionally, this procedure can be used to help the face, breasts, and body (including the buttocks).
Facial Rejuvenation
Many men and women struggle with wrinkles and lines on their faces and volume loss (usually in the cheeks and temples as well as under the eyes). And while there are various plastic surgery procedures that can improve the look and quality of your face (facelift surgery, eyelid surgery, and brow lift surgery), the reality is that these surgical options tighten loose skin and tissue, not restore lost facial volume.
However, fat transfer can allow you to minimize the presence of wrinkles and fine lines so that you can have smoother facial skin (since the fat plumps the skin and fills in any skin creases), while giving you a fuller and healthier facial appearance.
Breast Enhancement
Breast augmentation surgery remains one of the most popular and sought-after cosmetic procedures for women.
However, breast augmentation requires synthetic breast implants, which may or may not be what every woman wants for herself.
Fat transfer can help you add volume to your breasts while improving their overall size and shape. While breast augmentation uses breast implants to enhance the breasts, fat transfer accomplishes volume enhancement without needing to insert foreign objects into your body (and there are no real scars with fat transfer since any necessary incisions are so small). Additionally, since fat is used to augment the breasts, you can achieve a much more natural look and feel to the breasts than what implants can offer.
It is important to remember that fat transfer cannot create the same size enhancement as breast implants.
Improvement to the Buttocks
Many women (and men) find themselves feeling disappointed and frustrated with their flat and unshapely backside. And while you can spend hours upon hours at the gym, there is no guarantee that your results will be what you want. The good news is that you can have that shapely and voluminous butt you've always wanted with the use of fat transfer.
For fat transfer to the butt, Dr. Chin will strategically inject the harvested fat into various areas of your buttocks to help you achieve a more contoured and defined backside.
What Should I Do First?
As with any cosmetic procedure, the first and most important step to achieving the facial appearance and body contours you desire is to schedule a consultation with Dr. Chin. At your fat transfer consultation, you will have the opportunity to discuss your aesthetic frustrations and goals, and Dr. Chin will be able to evaluate your condition to develop a treatment plan that is right for you.
After your fat transfer procedure, you can look forward to having the appearance you desire, which can help improve your confidence and comfort in the way you look and feel!
Want to Learn More About Fat Transfer?
If you are interested in learning more about fat transfer for any of the other procedures that Dr. Chin offers in Fresno, California, schedule a consultation by calling 559-435-9654 or filling out our online contact form.