Look Your Best at Your Reunion
Posted April 28, 2015 in Uncategorized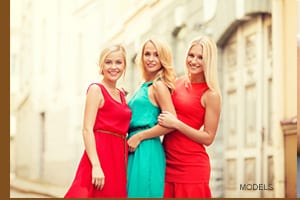 Whether it's for high school or college, reunion season is upon us, and gatherings are quickly approaching. Most people are excited to reunite with old friends and see how everyone is doing. Unfortunately, the passing of time has a way of showing itself on our faces and bodies, and no one wants to go back and have their fellow classmates see that the years have taken a toll on them. As we age, stubborn fat tends to accumulate in unwanted areas, and wrinkles, lines, and hollows often form on the face. Dr. Chin offers fat transfer to remedy these signs of aging just in time to look youthful and fabulous at your reunion.
Fat Transfer: Slenderize and Rejuvenate
Fat transfer can help you look more slender and more youthful after just one highly effective procedure. First, liposuction is used to remove unwanted fat from areas such as the abdomen, thighs, and back. The removed fat is purified and then carefully injected into the areas of the face that require correction, such as wrinkles around the mouth and hollows in the cheeks. Some swelling and bruising is usually apparent for the first few days after the procedure, but most patients are able to return to their normal activities within a week.
Fat transfer provides long-lasting results and can improve your body and facial appearance just in time for your reunion so you can remember the old times with your classmates without looking like an old timer!
If you are interested in fat transfer or any other plastic surgery procedure, please call (559) 435-9646 or fill out our online contact form for more information. Dr. Mark Chin is highly skilled in performing fat transfer and looks forward to helping you look more youthful and refreshed.