Finalize the Transformation
Posted March 13, 2018 in Body Contouring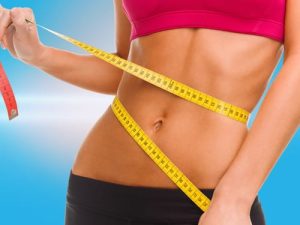 Losing a substantial amount of weight is life-altering. Losing weight is often the result of months, if not years, of hard work, dedication, and sacrifice, and it is a tremendous achievement deserving of both pride and recognition. Unfortunately, with any significant weight loss, excess and unwanted skin is usually left behind. As you age, you lose elasticity and collagen in your skin. This loss prevents your skin from being able to bounce back the way that it once did, and this becomes even more noticeable with skin that has been stretched over the years due to excess weight. Body contouring allows you to achieve the trim physique you desire and deserve.
Enhances Confidence
Having any additional weight on your body can be damaging to your overall health, your self-image, and your confidence, especially when there seem to be people everywhere willing and anxious to condemn you with unneeded and unwanted comments. Losing weight can be one of the most self-empowering things you can do for yourself and your confidence level. Unfortunately, that happiness can be marred if excess skin is left behind. However, there are ways that you can allow your body to shine and your confidence to soar.
Eases Exercises
Having inches of excess skin throughout your body is not only an aesthetic issue but a physical one as well. Your weight loss journey came with an increased amount of physical exercise, and this skin can make continuing those exercises more difficult, if not impossible. The excess skin can also increase your chance of rashes and other skin irritations, which can be unsightly and physically dangerous, as they can lead to infections.
Shows Off Your Svelte Figure
You've worked hard to transform your figure and your lifestyle. You've put in the effort and now is your chance to revel in the rewards. Body contouring after massive weight loss can include one, or several, of the following procedures:
A lower body lift will transform your lower body by removing excess skin on the stomach, hips, butt, and thighs.
A thigh lift will tighten both the inner and outer thigh and is designed for those whose excess skin is centered on their thighs.
Tummy tuck surgery will contour and enhance your midsection by removing excess skin and fat in the abdomen.
A breast lift addresses breast sagging, while breast augmentation can enhance the size, shape, and fullness of the breasts. These can be performed alone or as a combined procedure.
An arm lift will tighten excess skin on the upper arm. This procedure sculpts and enhances the appearance of your arms, allowing your new muscles to shine through.